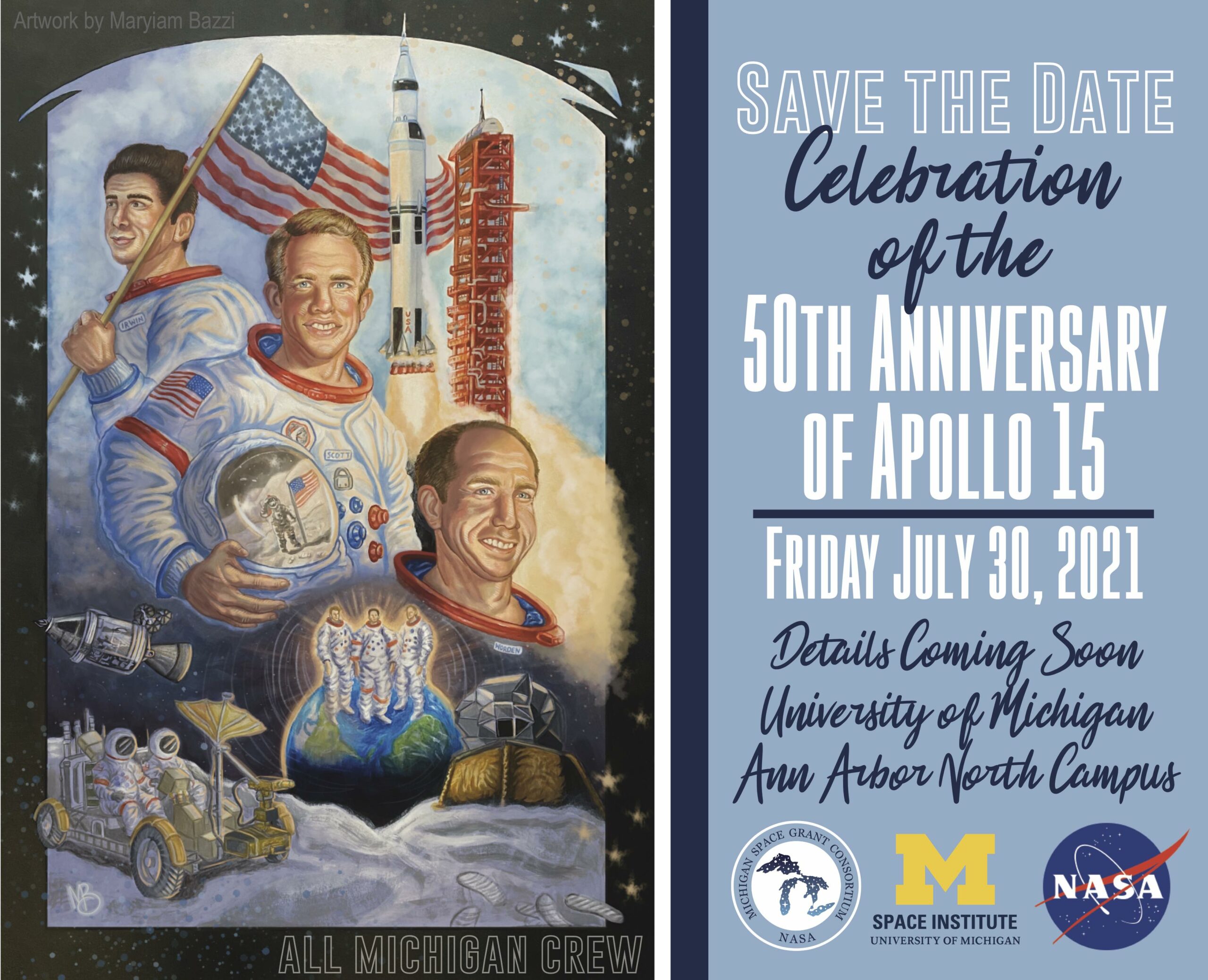 50th Anniversary Event
Michigan Space Grant Consortium (MSGC) and Michigan Space Institute are organizing a 50th Anniversary Celebration of the Apollo 15th moon landing on July 30, 2021. Apollo 15 was an "All Michigan Crew" as all three astronauts attended the University of Michigan. 
We have invited an Astronaut to join us as our keynote speaker and to help highlight the diversity and future of space exploration as we celebrate the past. The hope is to have presentations from NASA student groups as well. 2021 is also the 75th Anniversary of SPRL (Space Physics Research Lab) that launched captured V2 rockets with UM payloads into space in 1946.
More details of the main event coming soon!

Potential Partners
Want to get involved in the celebration? We invite you to create and develop a way to celebrate Apollo 15 50th Anniversary geared towards your department. This could be for the day of July 30, 2021, the week of or even the month of July 2021. When you have your plans all set, let us know! We will add you to the Apollo 15 webpage under the schedule of events.

Art Call
MSGC launched an art call for submissions for artwork to use for the promotional material of the event. The contest was open to any Michigander of any age and closed on January 5th, 2021. There were three pieces chosen. Learn more about the winners here.