The tables below show all the MSGC award recipients for 2021-2022. 
MSGC Undergraduate Fellowship Award Recipients

Name
Affiliate
Title
Adamski, Jacob
Oakland University
Rare-earth 'Salen' Phosphors as Up-converting Antennae for Photovoltaics
Anderson, Josephine
Michigan State University
Seismic Event Discrimination in Siberia
Boltz, Lindsey
Hope College
Design of Nanomaterials for Enhanced Sensing, Extraction, and Recycling of Lithium
Bott, Caitlyn
Calvin University
Project Title: Influence of grain size, mineralogy, and soil moisture on ground penetrating radar at Dune 2, Hoffmaster State Park
Bryan, Lauren
Hope College
Uronic Acid Content of Sphagnum as a Proxy for the Response of Peatlands to Climate Change
Clugston, Jadon
Western Michigan University
Electronic Realization of a Fractional-Order Chaotic System
Davenport, Steven
Hope College
Synthesis of Titanium Dioxide Nanoparticles for Solar Disinfection from Aqueous Solutions
DeMott, Gabrielle
University of Michigan
Geospatial mapping of wildland fire air pollution for human exposure
Diephuis, William
Hope College
Synthesis of Zirconium Oxide-Based Nanomaterials to Catalyze Oxygen Reduction in PEM Fuel Cells
Gagnier, Bridget
Hope College
Developing and Validating a Sensor Fusion Algorithm
Goderis, Derek
Michigan State University
AI-Informed Balloon Quantum Demonstration Mission
Harlow, Blake
Hope College
Streamlining and Validating Algorithms for Constructing Digital Elevation Models of Lake Michigan Dune Imagery
Herlinger, Jillian
Calvin University
Michigan to Mars: Applications of Geophysical Surveys on Inland Dunes
Hoogendam, Willem
Calvin University
Modeling Globular Clusters
Iheme, Onyinyechi
Calvin University
Sediment characteristics of the upper units of landslide-prone bluffs along the Southwest shoreline of Lake Michigan
Jenkins, Benjamin
Grand Valley State University
Revisiting the Facility Location Problem with Densities
Kowalski, Jacob
Hope College
Investigating Cinnamate Functionalized Liquid Crystal Oligomers for Facile Material Synthesis and Alignment
Mandeville, James
Hope College
Improving Design Rules for Stable Halide Perovskite Materials
McLinden, Molly
Hope College
Ecotoxicity of the Nanoparticle: Changes in the behavior and physiology of the house sparrow (Passer domesticus)
Molloy, Anna
Hope College
Synthesis of nanomaterials for urea removal from aqueous solutions
Mullen, Kristina
Saginaw Valley State University
Securing web profile and data through typing pattern
Pinto Reveggino, Renato
Michigan Technological University
Multiple Wavelength Measurements of Volcanic Ash Absorptivity and Single-Scattering Albedo
Porter, Tristan
Hope College
Synthesis of ZnO and Fe2O3 nanomaterials as Antibacterial Agent
Romano, Giuliano
Oakland University
Structural Modification of Subphthalocyanines as Fluorescence Probes for Real-time Tumor Detection
Romanski, Allison
Grand Valley State University
Evaluating Spatial and Temporal Water Quality Variability in the Grand River, Michigan
Shaw, Rachel
Hope College
Determination of the Bioavailability of Organic Nitrogen in the Decomposition of Peat Moss
Sherrard, Morgan
Hope College
Chromatic contrast of avian plumage is altered in forests subjected to increased deer browsing
Spence, Liam
University of Michigan
Miniature Tether Electrodynamics Experiment (MiTEE) CubeSat
Strach, Chloe
Michigan Technological University
Understanding and predicting the fate of 1,4-dioxane in the aqueous phase UV/chloramine advanced oxidation process
Vance, William
Hope College
"Developing efficient code for computing spin-dependent Compton cross section in magnetar magnetospheres
MSGC Graduate Fellowship Award Recipients

Name
Affiliate
Title
Addie, Leona
Grand Valley State University
Landscape Genetics of the Snowshoe Hare: Assessing Gene and Dispersal at a Southern Range Boundary
Alger, Jessica
Michigan Technological University
Promoting Green Space Equity in Urban Areas with Water Resources Challenges
Badger Hanson, Ellen
Western Michigan University
Exploring the Effects of Prairie Restoration Size on Soil Microbial Communities and Soil Carbon Storage
Bullen, Diana
Michigan Technological University
Using a Biologically Enhanced Silica Recovery System to Retrieve Valuable Non-Renewable Resources from Waste Material
Carr, Robert
Wayne State University
Zowada Observatory Pipeline Optimization for Transient Observations
Courtney, Deirdre
Western Michigan University
Developing Education Materials for Environmental Justice Outreach Initiatives
Dugener, Nate
Grand Valley State University
Out of oxygen: Exploring the causes and consequences of bottom water hypoxia in a Great Lakes estuary using time-series measurements, observations, and modeling
Foley, Ellen
Grand Valley State University
Lake Responses to Elevated Levels of Chloride and Phosphorus
Gannon, Ian
Michigan Technological University
Critical Mineral Potential in the Vulcan Quadrangle and Adjoining Areas, Dickinson County, Upper Peninsula of Michigan
Howell, Brock
Michigan Technological University
Effective Optimization of Groundwater Extraction Through the Development of Computational Tools
Klida, Ryan
Michigan Technological University
SATELLIE BASED SYNTHETIC APERATURE RADAR (SAR) TECHNIQUES FOR EARTH DAM MONITORING AND FAILURE PREDICTION
Lyons, Savannah
Eastern Michigan University
Irradiation Source for Exoplanet Atmospheric Spectra (ISEAS)
Malsky, Isaac
University of Michigan
Simulating the Photoevaporative Outflow of Metastable Helium in Sub-Neptunes
Mariscal, Noribeth
Wayne State University
Using Satellite Observations and an Earth System Model to Quantify the Impacts of Air Pollution and Meteorological Conditions on Ozone Air Quality in Metropolitan Detroit, Michigan
Markwardt, Larissa
University of Michigan
Finding the Faintest Neptune Trojans with Shift and Stack
Messina, Dominic
Wayne State University
Safety Verification for Autonomous Agents with Vision-Based Sensing
Mohrhardt, Benjamin
Michigan Technological University
Fate of Photo-viable Dissolved Free Amino Acids under Sunlight Irradiation in Natural Aquatic Environment
Moutard, David
Wayne State University
Zowada Follow-up of DESI Transients
Neff, Alexis
Grand Valley State University
Habitat Use and Movement Patterns of Burbot (Lota lota) in the Grand River Watershed
Nelson, Kate
Michigan Technological University
Measuring CO2 fertilization of tropical forests from volcanic soil gas emissions using remote sensing: Volcán Rincón de la Vieja, Costa Rica
Nieman, Kip
Wayne State University
Data-Driven Model Predictive Control of Residual Stress in Powder Bed Fusion
Nold, Natalie
Michigan Technological University
Improved Vaccine Production to Reduce Pandemic-Related Health Risks
O'Connor, Kassidy
Michigan Technological University
Using Satellite Aperture Radar to Improve Wildfire-Causing Debris Flow Mapping on the West Coast
Oleson, Jonathan
Michigan Technological University
A Machine Learning Model for Mechanics of Multi-Walled Carbon Nanotubes for Space-Composite Materials
Petersen, Maggie
Grand Valley State University
The impact of microplastic ingestion on gut microbial communities and their downstream health effects in a freshwater fish species
Shaw, Emily
Michigan Technological University
Toxicity in Fish Tissue: Redefining our Understandings by Quantifying Mixture Toxicity
Smith, Christian
Western Michigan University
Investigating urban convergence of airborne microbial communities on a continental scale
Studinger, Amanda
Michigan Technological University
Quantum Chemical Assessment of the Complexation Competition of Small PAHs with a Coronene Substrate in the Interstellar Medium
Walt, Jonathan
Grand Valley State University
Mapping the spread of invasive plants in Michigan wetlands
Wedig, Isaac
Michigan Technological University
Arm Cranking with Blood Flow Restriction; A Potential Exercise for use in Space?
Whitley, Kevin
University of Michigan
Time-Domain Signatures of Low-Mass-Ratio SMBH Binaries
NASA Internships

Name
Institution/NASA Center
Internship Position
Coury, Cayla
Michigan State University/Goddard Space Flight Center
Roman Space Telescope Spacecraft Thermal Design - Virtual
HONES Award Recipients (HONES = Hands-On NASA-related Experiences for Student groups)

Group Name
Affiliate
Title/Competition
GV Moon Miners
Grand Valley State University
Lunar Coring Device for Microgravity Challenge
MSGC Research Seed Grant Recipients

Professor
Affiliate
Title
Ayoobi, Mohsen
Wayne State University
Syngas Characteristics for Application in Micro-Satellite Thrusters and Unmanned Aircraft Systems (UAS)
Battistuzzi, Fabia Ursula
Oakland University
Effects of microgravity on genomic variability
CHOLIS, ILIAS
Oakland University
Correlations of Cosmic Ray Data in Search of Spectral Features
Elinski, Meagan
Hope College
Multifaceted Surface Coatings from Composite Dry Lubrication Schemes
Fredericks, Erik
Grand Valley State University
Minimizing Power Consumption of Run-Time Software Testing Strategies in Cyber-Physical Systems
Khan, Mohammad
Saginaw Valley State University
Electromagnetic Detection of Failure in Electronic Interconnects: Reliability of Electrical Interconnects for Space Vehicles
Mazumder, A K M Monayem
Saginaw Valley State University
Emitting Electrodes Effect on a Two-Stage EHD Gas Pump with Uneven Applied Voltages
Paheding, Sidike
Michigan Technological University
Monitoring Martian landslides using deep learning and data fusion
Thomas, Derek
Grand Valley State University
Understanding the link between aggregation in spaceflight and biofilm formation in the opportunistic fungal pathogen Candida albicans
Vick-Majors, Trista
Michigan Technological University
Shining a light on habitability: biological and organic entrapment in freshwater ice
Villa-Diaz, Luis
Oakland University
Use of Simulated Microgravity to determine molecular signaling enhancing self-renewal of pluripotent stem cells
Yang, Ankun
Oakland University
Design lithium-sulfur battery with high energy densities
Yang, Ziming
Oakland University
Reactivity and stability of amides in habitable hydrothermal environments
MSGC PreCollege Program Award Recipients

Educator
Institution or Organization
Title
Bowman, Luke
Michigan Technological University
Career Connection Explorations: Enriching Middle School STEM Curriculum Using NASA Resources
Lindsay, Harriet
Eastern Michigan University
High School Summer Science Research Experience at Eastern Michigan University
Maas, Sara
Grand Valley State University
Science Technology & Engineering Preview Summer Camp: STEPS Co-Pilot 2021
McCullen, Megan
Wayne State University
WSU Open House for Children with Incarcerated Family Members
Pachla, Kris
Grand Valley State University
Energizing our World
Thompkins, Gerald
The Engineering Society of Detroit
Girls in Engineering Academy
MSGC Public Outreach Award Recipients

Educator
Institution or Organization
Title
LaPensee, Elizabeth
Michigan State University
Anishinaabe Star Knowledge Planetarium Show
Gipson, Karen
Grand Valley State University
Roger That! A Celebration of Space Exploration
van Dijk, Deanna
Calvin University
Reaching Students with Science at a Strategic Moment: The Appeal of Earth Science Research on Lake Michigan Dunes
MSGC Teacher Training Award Recipients

Educator
Institution or Organization
Title
Hart-Jansma, Catherine
Pierce Cedar Creek Institute
Elementary Engineering
Lioubimtseva, Elena
Grand Valley State University
Michigan Resources for Climate and Land Cover Change Education (MiRCLE): Vulnerability and Equity
MSGC Multiple Educational Programs Award Recipients

Educator
Institution or Organization
Title
Dummer, Carrie
Hope College
Engineering the Future Academies
DeVillers, Virginia
Plainwell Aviation and STEM Academy (PASA)
Take Wing and Fly
Ipri Brown, Susan
Hope College
Preparing STEM Teachers
Webb, Maria
DAPCEP (Detroit Area Pre-College Engineering Program)
Galaxy Academy at the University of Michigan & DAPCEP Teacher Training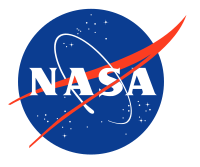 The Michigan Space Grant Consortium is primarily funded through a NASA Training Grant.
Copyright 2019 Michigan Space Grant Consortium. All rights reserved.
Privacy Policy | Sitemap