The tables below show all the MSGC award recipients for 2020-2021.  Please contact the MSGC Program Manager for more information.
MSGC Undergraduate Fellowship Award Recipients

Name
College/University
Title
Aragon-Orozco, Anthony
Hope College
Design of nanomaterials for high absorption levels of CO2
Boltz, Lindsey
Hope College
Design of Nanomaterials for Enhanced Sensing, Extraction, and Recycling of Lithium in Extraterrestrial Environments
Bomers, Meredith
Hope College
Polarization and Spin Effects in Compton Scattering in Strong Magnetic Fields
Bridges, Marie
Western Michigan University
A Screen Printed Sensor to Detect Estrogen Levels in Liquids
Cardenas-OToole, Alanah
University of Michigan
Polar Cap Patches impact on Ionosphere Scintillation
Donovan, Cody
Oakland University
Using Markov Decision Processes for Autonomous Spacecraft
Duimstra, Peter
Calvin University
Using Ground Penetrating Radar to Investigate Sedimentary Archives of Dunes at PJ Hoffmaster State Park
Gardner, Ethan
Grand Valley State University
Constraining the Tectonics and Timing of the Southeastern Caribbean Mountains using Detrital Zircon U-Pb Dating and X-Ray Diffraction
Harlow, Blake
Hope College
Modeling Remote Sensing Data from Sand Dunes
Henderson, Lauren
Calvin University
Analysis of the OGLE Archive to Test Contact Binary Star Evolutionary Theory
Hoogendam, Willem
Calvin University
Distinguishing Multiple Stellar Populations within Galactic Globular Clusters
Kortas, Madison
Michigan State University
The Chon Aike Province; Magmatic Evolution in Relation to Subduction
Krebsbach, Jackson
Hope College
Modeling Remote Sensing Data from Sand Dunes
LaDuke, Abigail
Hope College
Synthesis and Characterization of Liquid Crystal Elastomers
Leu, Eric
Hope College
The Mapping of Canopy Gaps and Forest Crown Species using Drone Based Imagery and Machine Learning
Maust, Troy
Michigan Technological University
Auris: An RF Mission
McGee-Sinclair, Ron
Western Michigan University
Retrofitting a Low-Cost Hall Effect Thruster with Magnetic Shielding
Molloy, Anna
Hope College
Synthesis of nanomaterials for urea removal from aqueous solutions
Morath, Lea
Michigan Technological University
Evaluating Zinc Alloys for Biodegradable Arterial Stents
Nizzi, Victoria
Michigan Technological University
The use of computer modeling to simulate and predict the bio degradation of a magnesium alloy fracture plate
Ramey, Erin
Hope College
Recyclable Polymers for Oxidation Reactions
Rodriguez-Labra, Jose Ignacio
Western Michigan University
Development of a Novel Inductively Powered PPG Sensor Array as a Wearable Device to Monitor Various Health Parameters
Sarver, Collette
Michigan Technological University
Accurate Theoretical Prediction of Anharmonic Infrared (IR) Spectra of Neutral Polycyclic Aromatic Hydrocarbons (PAHs)
Smith, Elijah
Grand Valley State University
A Divide-and-Conquer Algorithm for Computing Voronoi Diagrams
Stone, Ian
Grand Valley State University
Breathless: Exploring controls of recurring bottom water hypoxia in a Great Lakes estuary
Strauss, Tyler
Michigan Technological University
Effects of Optogenetic Stimulation of the Subthalamic Nucleus on Stress-Induced Depression
Tuttle, Chase
Grand Valley State University
Sensing Properties of a New Magnetic Nanoparticle Based Gyroscope
Wylie, Zachery
Hope College
Stability of the Phase Transition of Perovskite Solar Cells
MSGC Graduate Fellowship Award Recipients

Name
College/University
Title
Arnold, Joshua
Grand Valley State University
Assessing the short-term negative effects of translocation on freshwater mussels: Is substrate or water-quality more important?
Aspin, Alexandria
Oakland University
Examining mineral controls on amide bond formation under hydrothermal conditions
Brand, Jacob
Grand Valley State University
Deer in Space: Movement patterns and genetic structure of an urban deer population in west Michigan
Coury, Michela
Grand Valley State University
Raccoons and turtles: Understanding the complex relationship between subsidized predators and their threatened prey.
Johnson, Emily
Western Michigan University
Cell-Based Substance Detection
LeMay, Kelsey
Michigan Technological University
Processing of Porcine Internal Mammary Arteries for Human Bypass Graft Applications
Lesagonicz, Randi
Grand Valley State University
The Scoop on Bat Poop: Detecting Common Apple Pest Insects in Bat Diets
Lowran, Kaitlin
Oakland University
Determining the Type of DNA Damage Caused by Microgravity
Mader, Megan
Grand Valley State University
Something fishy is going on: effects of shoreline development and landcover on fish communities along a north-south latitudinal gradient in eastern Lake Michigan
Markwardt, Larissa
University of Michigan
Searching for Earth Trojans with DECam
Martinetti, Luis
Michigan State University
Shear wave splitting and upper mantle anisotropy in the Caucasus Region
Mueller, Sophie
Michigan Technological University
Keweenaw Fault Geometry and Slip Kinematics from Field Observations and Kinematic Modeling
Neuman, Emily
Grand Valley State University
Star Wars: Phenology of Nitellopsis obtusa (starry stonewort) in Pentwater Lake, Michigan
Rapp, Jeremy
Michigan State University
Discerning Irrigated Agricultural Landscape Spatiotemporal Dynamics Using Artificial Neural Networks and Diverse Remotely Sensed Earth Observations
Rosky, Elise
Michigan Technological University
Freezing of Mixed-Phase Cloud Droplets: Understanding Mechanisms of Ice Nucleation
Sanchez, Alejandro
Eastern Michigan University
Increasing the survivability of hatchery raised Red Drum (Sciaenops ocellatus)
Sheets, Kathryn
Grand Valley State University
Mining Matters: Predation Pressure & Water Quality in Young Sand Mine Lakes
Spitzer, Sarah
University of Michigan
Characterizing Heliospheric and Interstellar interactions using pickup ion measurements
Stelly, Steven
Michigan Technological University
The Impact of Food Deprivation on Cardiovascular Physiology – Implications for Astronauts
Szlag, Regina
Wayne State University
Synthesis and Characterization of Bimetallic Fluoroacetates as Luminescent Thermometers
Timm, Mitchel
Michigan Technological University
Transport, Self-Assembly, and Deposition of Colloidal Particles in Evaporating Droplets
Tom, Emily
Michigan Technological University
Investigation of Novel Mg-Zn-Ca Alloys for Bioresorbable Orthopedic Implants
Watts, Hannah
Western Michigan University
Design, Fabrication, and Testing of a Torsional Thrust Stand
Wedig, Isaac
Michigan Technological University
Arm Cranking with Blood Flow Restriction; A Potential Exercise for use in Space?
Whitacre, Zach
Western Michigan University
Restoration of soil microbial communities to set prairie restorations on a trajectory for long term carbon sequestration
Whitley, Kevin
University of Michigan
Time-Domain Signatures of Supermassive Black Hole Binaries
MSGC NASA Internship Recipients

Name
Institution
NASA Center
Joseph Pinakidis
Michigan State University
Langley Research Center
Lauren Bowling
Michigan Technological University
Langley Research Center
Liam Alexis
University of Michigan
Glenn Research Center
Karli Deutscher
Michigan State University
Langley Research Center
HONES Award Recipients (HONES = Hands-On NASA-related Experiences for Student groups)

Group Name
College/University
Title/Competition
CLAWS
University of Michigan
NASA SUITS Challenge
CuNar
University of Michigan
Low-Cost Quad Magnetometer for CubeSat Applications
HOOP
University of Michigan
JPL Rover
Mapleseed
University of Michigan
Transformable Mapleseed Airplane Sensor Networks
Project Space Rocks
Grand Valley State University
NASA's Micro-g NExT Competition
Sunseeker Solar Car Project
Western Michigan University
American Solar Challenge Races
WALI
Western Michigan University
Optical Plasma Spectroscopy Cubesat (OPS-Cube)
MSGC Research Seed Grant Recipients

Professor
College/University
Title
Alawneh, Shadi
Oakland University
GPU Accelerated Gabor Transform for SAR Image Compression
Arefifrar, Seyed Ali
Oakland University
EVs Penetration for Minimizing Power System Upgrades
Christians, Jeffrey
Hope College
In situ phase transition kinetics in halide perovskite semiconductors
Docherty, Kathryn
Western Michigan University
Designer Microbial Consortia for Growing Corn in Mars Simulant Soil
Giusarma, Elena
Michigan Technological University
Learning to simulate the Large-Scale Structure of the Universe with Convolutional Neural Networks
Gonzalez-Pech, Natalia
Hope College
Synthesis of multifunctional nanoparticle-collectors: new interfaces for CO2 recycling
Higley, Melinda
Calvin University
Geophysical investigation and subsurface characterization of Lake Michigan coastal landforms
Huang, Yaoxian
Wayne State University
Timeseries of Column Density of Nitrogen Dioxide and Methane over Detroit Using OMI and TROPOMI Satellite Observations
Katus, Roxanne
Eastern Michigan University
Plasma Sheet Injections: Method Validation
Lemmer, Kristina
Western Michigan University
Development of an Electrospray Testing Platform for Ionic Liquid Investigation
Li, Jianhua
Hope College
Exploring the Molecular Mechanisms of Differential Carbon Sequestration Trees and Shrubs
Maisonneuve, Jonathan
Oakland University
Energy from fertilizer: Water filtration and power generation in space-based plant cultivation
Mohammadi, Alireza
University of Michigan
A Koopman Operator-Based Control Approach for Spacecraft Formation Control Actuated by Low Thrust Actuators
Mukherjee, Avishek
Saginaw Valley State University
Estimation of the Wireless Signal Field using LTE Log Data
Odle, Brooke
Hope College
Feasibility of a Musculoskeletal Model to Simulate Patient-Handling Activities
Perrine, Kathryn
Michigan Technological University
Influence of water vapor and cationic species in corrosion reactions on iron interfaces
Philben, Michael
Hope College
Determination of the Contribution of Recalcitrant Carbohydrates to the Decay Resistance of Peat-forming Mosses
Portelli, Raechel
Michigan State University
Evaluating NASA IceSat-2 estimates of above-ground biomass of early successional forests after wildfire using UAS and allometric equations
Renkema, Kristin
Grand Valley State University
Determining impact of microbial exposure on immune function
Schrenk, Matthew
Michigan State University
Using Digital Evolution to Evaluate Biosignatures and the Potential for Emergent Life in Deep-Sea Hydrothermal Chimneys
Stephenson, Darin
Hope College
Using Machine Learning for Classification of Remote Sensing Data from Sand Dunes
Williams, Zachary
Hope College
Examining Reduced Model Descriptions of Tearing Modes in Solar Plasmas
Woznicki, Sean
Grand Valley State University
Wetlands in time and space: mapping inundation dynamics and connectivity with remote sensing
Wu, Colin
Oakland University
The long-term effects of microgravity on human health
MSGC PreCollege Program Award Recipients

Educator
Institution or Organization
Title
Maas, Sara
Grand Valley State University
2020 STEPS Camp
MSGC Public Outreach Award Recipients

Educator
Institution or Organization
Title
Gipson, Karen

Grand Valley State University
Roger That!
Sparks, Carolyn
Calvin University
Meteorite or Meteor-Wrong: Recognizing minerals and textures that are out-of-this-world
Van Dijk, Deanna
Calvin University
Reaching Students with Science at a Strategic Moment: The Appeal of Earth Science Research on Lake Michigan Dunes
MSGC Teacher Training Award Recipients

Educator
Institution or Organization
Title
Lioubimtseva, Elena
Grand Valley State University
Michigan resources for climate and land cover change education (MiRCLE)
MSGC Multiple Educational Programs Award Recipients

Educator
Institution or Organization
Title
Archer, Glen
Michigan Technological University
Michigan Tech Electrical Engineering Outreach Program for pre-college students to build early interest in STEM Areas
Brown, Susan
Hope College
Engineering the Future Academies
Chadde, Joan
Michigan Technological University
Engaging High School Women and Native Americans in Rural Communities in Environmental Science and Engineering STEM Career Paths
Epstein, Paulette
Michigan Science Center
Project Hyperspace: Stage 1
Kobus, Chris
Oakland University
Earth System Science STEM Camps, Outreach and Teacher Training
Lindsay, Harriet
Eastern Michigan University
High School Summer Science Research Program at Eastern Michigan University
McCullen, Megan
Wayne State University
The Dawn of a New Universe: Sharing the Large Synoptic Survey Telescope with Detroit
Ridge, Chelsea
Grand Valley State University
Energizing our World: Hands-On Experience in Sustainability and Renewable Energy
Ruffner, Sue
Engineering Society of Detroit
Girls in Engineering Academy
Scogin, Stephen
Hope College
Creating an Effective Evaluation of Authentic Data Monitoring with Middle and High School Students
Webb, Maria
Detroit Area Pre College Education Program
Galaxy Girls at the University of Michigan Ann Arbor
Wescoat, Lloyd
Michigan Technological University
Celebrating Lake Superior: A 2020 Water Festival for Grades 4-8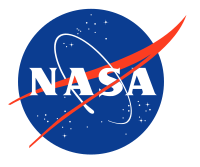 The Michigan Space Grant Consortium is primarily funded through a NASA Training Grant.
Copyright 2019 Michigan Space Grant Consortium. All rights reserved.
Privacy Policy | Sitemap