MSGC 2018 – 2019 Award Recipients
The tables below show all the MSGC award recipients for 2018-2019.
MSGC Undergraduate Fellowship Award Recipients

Name
Affiliate
Title
Brinks, Marcus
Hope College
The Integration of NIR Active Azo-Dyes into an Elastomeric Polymer System through use of Thiol-Yne Click Chemistry
Bristol, Katie
Michigan Technological University
Investigation of the Solar Nebula's Magnetic Field Strength from the Allende Meteorite Chondrules
Chamberlain, Carmen
Hope College
Characterization of Strontium-Doped Hydroxyapatite Nanoparticles with an Iron Oxide Core
Dewey, Nicholas
Grand Valley State University
In Pursuit of High-Energy Molecules: Why Do Some First-Row Transition Metals Transfer Carbene to Isocyanide While Others Do Not?
Donaldson, Alexandra
Hope College
Using remote sensing to study ecological changes associated with hydrologic fluctuations in an interdunal wetland
Farnsworth, Jake
Oakland University
Rare-earth Complexes as Upconverting and Downconverting Antennae in Solar Cells
Gast, Tyler
Hope College
Classifying mass shooting incidents across the United States
Kosnik, Brendan
Grand Valley State University
Assessing the Survivorship of Hurricane Maria by an Epiphyte Community in Puerto Rico
Larson, Eleanore
Grand Valley State University
Investigating groundwater springs and possible sapping valleys in western Ottawa County, Michigan, U.S.A.
Lowran, Kaitlin
Oakland University
Evaluations of Microgravity on DNA Repair
Oliver, Alexander
Michigan Technological University
Evaluating Biodegradable Zinc Stent Materials
Rabitoy, Madeleine
Hope College
Population synthesis with realistic magnetospheric emission geometry
Shavalier, Sydney
Grand Valley State University
Development of Organic Flow Cell Electrolytes for Terrestrial and Space Based Large-Scale Energy Storage
Stid, Jacob
Hope College
Using Remote Sensing Information from Drone Flights to Create Sensitivity to Mobilization Maps of Coastal Dune Systems
VanKooten, Alex
Calvin University
Distinguishing Multiple Populations in Galactic Clusters
Weeden, Taylor
Grand Valley State University
Mapping the form and areal coverage of small inland dunes in western Michigan using digital elevation models and satellite imagery.
MSGC Graduate Fellowship Award Recipients

Name
College/University
Title
Azari, Abigail
University of Michigan
The High Energy Plasma Environment at Saturn and Relation to Interchange Injections by Planetary Longitude
Choi, Eve
Grand Valley State University
Frogs in a Climate Changing World: Toxic Effects of the Biological Pesticide, Bacillus thuringiensis israelensis, on North American Frog Larvae
Coscarelli, Erica
Michigan Technological University
Reaction Mechanisms for the Degradation of Trace Organic Contaminants Through Advanced Oxidation Processes
Danhoff, Brian
Michigan Technological University
Use of Structure from Motion (SfM) Photogrammetry to Evaluate Fluvial Substrate
Essenburg, Lucas
Western Michgan University
Real-Time Neuron Stimulation Device: Analog Electronics
Greenlund, Ian
Michigan Technological University
Sleep in Space: Sleep Restriction, Nuerovascular Control, and Orthostatic Intolerance
Kawash, Adam
Michigan State University
Radio Emission from V5666 Sgr
Kerber, Thomas
Western Michgan University
The Effect of Hollow Cathode Oscillations on Magnetically Shielded Hall Effect Thruster instabilities and Pole Erosion
Mairet, Sanna
Michigan Technological University
Investigating the Relationship Between Volcanic Sulfur Dioxide Concentrations and Human Population and Land Use Changes through Geographic Visualization
Mooney, Margaret
Western Michgan University
Interactions Between Iodine and Thermionic Emitting Insert Materials for the Design of Hollow Cathodes
Petryk, Brandi
Michigan Technological University
The Origin of an Archean Batholith- Michigan's Upper Peninsula
Phillips, Kevin
Michigan Technological University
Cold water therapy as a recovery intervention during spaceflight operations
Powell, Jared
Eastern Michigan University
Investigating Radio Wave Reflection caused by Plasma Sheaths
Preville, Nicholas
Grand Valley State University
Habitat Use and Site Occurrence of the threatened River Redhorse sucker (Moxostoma carinatum) in the Grand River, MI, USA.
Rivera, Yeimy
University of Michigan
Empirical modeling of CMEs using near-Earth ionic measurements
Schooley, Alicia
University of Michigan
Space Weather Propagation in the Inner Heliosphere
Shaw, Emily
Michigan Technological University
Mapping the Co-distribution of Mercury and Polychlorinated Biphenyls in Michigan Upper Peninsula Lakes
Sutton, Sara
Oakland University
An Automated Tool for repairing Average Recovery Time
MSGC NASA Internship Recipients

Name
Institution
NASA Center
Marshall, Breeanne
Wayne State University
Ward, Lauren
University of Michigan
MSGC Research Seed Grant Recipients

Professor
College/University
Title
Balili, Ryan
Calvin University
Optically Detected Field Sensing in Point Defects of Carbon Materials
Fajardo-Hansford, Claudia
Western Michgan University
Effect of Molecular Quantum State Density in a Plasma-Assisted Combustion System
Fateye, Babasola
Grand Valley State University
Farm to lake: quantitative analysis of antibiotics, and metagenomic characterization of microflora in effluents from livestock farms contiguous to Lake Michigan.
Islam, Riadul
University of Michigan
Single Event Transient Induced Double Node Upset Hardened Memory System
Llamocca, Daniel
Oakland University
RUN-TIME RECONFIGURABLE ARCHITECTURE FOR A SPACEWIRE ROUTER
Minerick, Adrienne
Michigan Technological University
MSGC Research Seed Proposal: Microfluidic Dynamic Cell Concentration Tuner for Medical Diagnostics
Nyamai, Priscilla
Grand Valley State University
Butterfly blues: Genetic diversity, population structure, and microclimatic drivers of wild lupine in endangered Karner blue butterfly habitats
Stukey, Joseph
Hope College
Natural selection of bacterial virus genome architecture drives new gene creation and expands Earth's genetic diversity
Walhout, Matthew
Calvin University
Computer Modeling of Plasma Structures and Processes
Wu, Colin
Oakland University
Evaluations of Microgravity on DNA Repair
Zhang, Wei
Oakland University
Explore organic-inorganic hybrid perovskites for spin-based thermoelectric devices
PreCollege Program

Educator
Institution or Organization
Title
Chadde, Joan
Michigan Technological University
STEM Career Exploration for Detroit High School Students
Doughty, Brian
Michigan Technological University
Technology and Outdoor Learning
Elmer, Steven
Michigan Technological University
Introducing Space Medicine to High School Students in the Upper Peninsula
Maas, Sara
Grand Valley State University
2018 STEPS Camp for Girls
Pachla, Kristofer
Grand Valley State University
Energizing Our World Summer Camp 2018
Thompkins, Gerald
ESD
The Girls in Engineering Academy
Public Outreach Program

Educator
Institution or Organization
Title
Gipson, Karen
Grand Valley State University
Roger That!
van Dijk, Deanna
Calvin University
Reaching Students with Science at a Strategic Moment: The Appeal of Earth Science Research on Lake Michigan Dunes
Teacher Training Program

Educator
Institution or Organization
Title
Lark, Amy
Michigan Technological University
Teacher Training: The Next Generation Science Standards in Theory and Practice
Sheerin, James
Eastern Michigan University
New Worlds
Multiple Educational Programs

Educator
Institution or Organization
Title
Brown, Susan
Hope College
Air Quality Monitoring in the Middle and High School Grade
Gillespie
TCAPS
Kobus, Chris
Oakland University
Earth System Science STEM Camps, Outreach and Teacher Training
Mann, Eric
Hope College
Engineering the Future Academy
Webb, Maria
DAPCEP
DAPCEP Summer Galaxy Academy and Middle-High School Teacher Training
Hands-On NASA-related Experiences for Student groups (HONES)

Group Name
College/University
Title/Competition
CLAWS
University of Michigan
Mapleseed
University of Michigan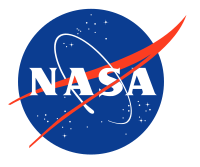 The Michigan Space Grant Consortium is primarily funded through a NASA Training Grant.
Copyright 2019 Michigan Space Grant Consortium. All rights reserved.
Privacy Policy | Sitemap