MSGC 2019 – 2020 Award Recipients
The tables below show all the MSGC award recipients for 2019-2020.
Undergraduate Fellowship

Name
College/University
Title
Bomers, Meredith
Hope College
Developing General Spin Dependent Compton Cross Sections in Strong Magnetic Fields
Chamberlain, Carmen
Hope College
Characterization of Strontium-Doped Hydroxyapatite Nanoparticles with an Iron Oxide Core
Eikey, Erik
Michigan State University
"Petrographic and Chemical Analyses of Mid Continental Rift Dykes and Creation of Spatial
Analyses Program"
Hall, Sawyer
Oakland University
Investigating modulated laser pumping and heating for the spin-based energy harvesting of organic perovskite materials from Hz to GHz frequencies
Hammami, Mouhamad
Oakland University
Investigating Layer Stacking effect and the lateral and vertical temperature profiles in organic-inorganic hybrid perovskites
Hourihane, Sophie
University of Michigan
The Viterbi Algorithm in the Search for Gravitational Waves
Jenkins, Geoffrey
University of Michigan
Miniature Tether Electrodynamic Experiment
Crosby, JustOne
Western Michigan University
Development of Flexible Batteries using Printed Electronic Technology on Paper Substrates
Lalko, Alyssa
Oakland University
Propulsion System Optimization for a Gas-Electric Hybrid Drone
LeMay, Kelsey
Michigan Technological University
Processing of Porcine Internal Mammary Arteries for Human Bypass Graft Applications
Leu, Eric
Hope College
The Identification of Landslides and Forest Gaps in Monteverde, Costa Rica through Integrating High-Resolution Satellite Imagery and Ground-Based Measurements
Loeza, Letty
University of Michigan
Traveling Ionospheric Disturbances
Merz, Rachel
Eastern Michigan University
Alteration of Neoarchean Ultramafic Rocks in Michigan's Upper Peninsula
Miciuda, Erika
Michigan State University
Mineral Chemistry Analysis Using ICPMS of Minerals Within Basalts from the Turkana Region
Monroe, Serenity
University of Michigan
Seper, Brian
Calvin University
Temperature and Bilayer Effects on Gramacidin A Ion Channels
Shepard, Brooke
Oakland University
Development of a Low-Cost 2D Clinostat to Simulate Microgravity in Pluripotent Stem Cells
Tarach, Anna
Grand Valley State University
Blocking Electrochemical Collisions for Nanoscale Sensors and Single Bacteria Tracking
Uwimana, Armandine
Hope College
Generalized Physical Property Modeling with Similarity Variables from the SRK Equation
Wingate, Charlie
Oakland University
A User-friendly Fault Injection Framework for Reliable Autonomous System Development
Graduate Fellowship

Name
College/University
Title
Acosta, Krystal
University of Michigan
Characterizing the Pyroelectric Effects of Macro-fiber Composites
Alian, Osama
Michigan State University
A Biogeochemical Model of Complex Metabolism in an Early Earth Analog
Bigalke, Jeremy
Michigan Technological University
Effect of Blue Light Exposure on Sleep Efficiency in Space
Brandt, Daniel
University of Michigan
Improved Modeling of Thermospheric Density via CubeSat Ephemeris Assimilation
Brouwers, Carly
Grand Valley State University
Turtles in trouble: The impacts of urbanization on two threatened turtle species.
Burkwald, Cory
Michigan Technological University
Groundwater Flow for Seasonally Snow Dominated Catchments
Cockfield, Benjamin
Michigan Technological University
Physiological Responses to Upper Body Aerobic Exercise with Blood Flow Restriction
Eberhard, Erin
Michigan Technological University
Spatial heterogeneity of N2 fixation and denitrification across a wetland - stream - lake interface
Edoimioya, Nosakhare
University of Michigan
A Fundamental Study to Enable Cheap, Fast and Accurate Desktop 3D Printers
Gardner, Tyler
University of Michigan
Using Precision Interferometry for Detecting Exoplanets
Gilmore, Cassidy
Grand Valley State University
Temperature Tolerance in Staghorn Coral
Glassen, Frederick
Grand Valley State University
Competitive interactions between native Brook Trout and introduced Brown Trout: an exploration of niche partitioning using temporal and spatial diet
Golus, Francesca
Grand Valley State University
Molecular Lifeboats to Ararat: Microsatellite Analysis of Chimpanzee Populations in Zoos
Gonzalez, Joshua
Michigan Technological University
The Effects of a Negative Energy Balance on Orthostatic Tolerance
Harman, Tyler
Grand Valley State University
The Northern Star Coral (astrangia poculata): A Guiding Light During Climate Change
Harris, Camilla
University of Michigan
Multi-fluid Magnetohydrodynamic Modeling of Europa's Plasma Interaction with Jupiter's Magnetosphere
Hunawill, Emily
Oakland University
Detection of Microcystins with Aptamer Based Biolayer Interferometry
Kibler, Ryan
Michigan Technological University
Elucidating the Direct and Indirect Photochemical Transformation of Dissolved Free Amino Acids in the Natural Aquatic Environment
Lowran, Kaitlin
Oakland University
Evaluating the Delayed Effects of Microgravity on Human Health
Mancuso, Jasmine
Grand Valley State University
Exploring drivers of eutrophication and its symptoms in a model Great Lakes estuary
Markwardt, Larissa
University of Michigan
Search for Earth Trojans with DECam
Miller, Jake
Wayne State University
Zowada Observatory Photometric Follow Up of DESI Transients
Mitchell, Jared
University of Michigan
Solute Incorporation in GaAsNBi Alloys
Nichols, Ian
Michigan Technological University
Causes and Consequences of Catastrophic Thermoskarst Lake Drainage in Northern Alaska
Potter, Nicholas
Michigan Technological University
Keweenaw 2018 Flooding: Environmental and Anthropogenic Effects
Rodriguez-feo, Eduardo
Michigan Technological University
Does light decay differently in turbulent clouds than in idealized uniform clouds?
Setterholm, Benjamin
University of Michigan
MYSTIC Polarimetry
Shane, Alexander
University of Michigan
Photoelectron Scattering and Precipitation Processes at Mars
Skocelas, Katherine
Grand Valley State University
Improved Robotic Software in Unexpected Environmental Scenarios Using AI
Swiger, Brian
University of Michigan
Investigating keV electrons in the inner magnetosphere
Trepal, Daniel
Michigan Technological University
Using Historical Spatial Data Infrastructures as a Tool for Hazard Assessment
Wade, Brian
Michigan State University
An Improved Habitability Index for Mars Exploration
White, Joshua
Western Michigan University
Real-Time Computation of Biological Neuron Current Stimuli
Whitley, Kevin
University of Michigan
Time-Domain Signals of Supermassive Black Hole Binaries
NASA Internships

Name
Institution/NASA Center
Internship Position
Adler, Eytan
University of Michigan/Langley Research Center
Wind tunnel testing of scale model rockets at subsonic to hypersonic speeds to validate computational aerodynamic analyses
Ascrizzi, Kitty
University of Michigan/Jet Propulsion Laboratory
Psyche Payload Testing
Bekker, Trent
University of Michigan, Dearborn/Stennis Space Center
Program Management Intern in the Design and Construction group
Bowling, Lauren
Michigan Technological University/Langley Research Center
Bulk Metallic Glass
Feber, Gabrielle
Michigan Technological University/Goddard Space Flight Center
Effective Cleaning of Protected Aluminum Mirrors with Metal-Fluoride Overcoats
George, Amber
University of Michigan/Kennedy Space Center
Swamp Works – Mechanical Engineer
Harris, Sheyenne
University of Michigan/Goddard Space FlightCenter
Environmental Engineering Intern
Medema, Alex
Hope College/Goddard Space Flight Center
Basic Comparison of High-Level Programming Languages
Hands-On NASA-related Experiences for Student groups (HONES)

Group Name
College/University
Title/Competition
GVSU Pulsars
Grand Valley State University
Europa: Mini-Arm End-Effector (NASA Microgravity NExT Mini-Arm End-Effector Challenge)
Compact Localized Augmented Work Station Team
University of Michigan
NASA SUITS Challenge
Mapleseed Project
University of Michigan
Passive wireless in-situ sensor platform
Michigan Mars Rover Team
University of Michigan
University Rover Challenge
Robotic Exploration of Space Team
University of Michigan
NASA Robotic Mining Competition
Research Seed Grant

Professor
College/University
Title
Burns, Clement
Western Michigan University
Synthesis and Evaluation of Novel Skutterudites
Cholias, Ilias
Oakland University
Modeling Solar Modulation of Cosmic Rays Analytically with Data from 2006 to 2016
Hamsher, Sarah
Grand Valley State University
Sinkhole Microbial Communities: Does Diversity and Possible Allelopathy Contribute to Unique Ecological Functionality?
Krug, Brian
Grand Valley State University
Sensing Properties of a New Magnetic Nanoparticle Based Gyroscope
Louie, Wing-Yue
Oakland University
Evaluating a Virtual Reality-based Interface for Teaching Humanoids
Mathews, Adam
Western Michigan University
Remotely Sensed Three-Dimensional Urban Change
Nezamoddini, Nasim
Oakland University
Designing Self-Adaptive Algorithms for Cognitive Spacecraft
Proppe, Darren
Calvin University
The effects of anthropogenic noise on bluebird reproductive success, health, and survivorship
Rivera, Phillip
Hope College
Identifying landslides and canopy gaps in the cloud forest of Monteverde, Costa Rica using high-resolution multispectral satellite imagery
Villa-Diaz, Luis
Oakland University
Use of simulated microgravity to investigate stem cell properties
Yang, Ziming
Oakland University
Investigating Mineral-Promoted Amino Acid Interconversions in Hydrothermal Fluids
Public Outreach Program

Educator
Institution or Organization
Title
Gipson, Karen
Grand Valley State University
Roger That!
Van Dijk, Deanna
Calvin University
Reaching Students with Science at a Strategic Moment: The Appeal of Earth Science Research on Lake Michigan Dunes
PreCollege Program

Educator
Institution or Organization
Title
Alayont, Feryal
Grand Valley State University
2019 Mathematics and Science Summer Camp
Dickens, Kathy
Elkton-Pigeon-Bay Port Laker School District
Implementation of Flight and Space classes at Laker Junior High
Elmer, Steve
Michigan Tech. University
Introducing Space Medicine to High School Students in the Upper Peninsula
Girard, Anouck
University of Michigan
Quadcopter Quidditch: An Aerospace Outreach Program for Students in Grades 4-10
Maas, Sarah
Grand Valley State University
2019 STEPS Camp for Girls
Pachla, Kris
Grand Valley State University
Energizing our World: Exploring Renewable Energy and Sustainability
Ruffner, Sue
Engineering Society of Detroit
Girls in Engineering Academy
Teacher Training Program

Educator
Institution or Organization
Title
Chadde, Joan
Michigan Technological University
Bringing Engineering to Rural, Low Income Native American Early Elementary Children & in the U.P. via Teacher-Training and Outreach Events
Gochis, Emily
Copper County ISD
Geo-Investigations through Virtual Field Experiences Using Virtual Reality Kits to Document and Explore Changes in Our Watershed
Sheerin, James
Eastern Michigan University
Destination Mars
Multiple Educational Programs

Educator
Institution or Organization
Title
Ipri Brown, Susan
Hope College
Air Quality Monitoring in the Middle and High School Grades
Gibson, Charles
Michigan Science Center
Scopes in the City
Kobus, Chris
Oakland University
Earth System Science STEM Camps, Outreach and Teacher Training (K-12 Students and Teachers, and the Community)
Mann, Eric and Ipri Brown, Susan
Hope College
Engineering The Future Academy
Webb, Maria
Detroit Area Pre College Education Program
Galaxy Girls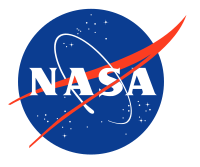 The Michigan Space Grant Consortium is primarily funded through a NASA Training Grant.
Copyright 2019 Michigan Space Grant Consortium. All rights reserved.
Privacy Policy | Sitemap