2023 Fall Conference
Saturday, October, 21, 2023
Western Michigan University
Kalamazoo, Michigan
Registration is now closed.

MSGC Fall Conference
This conference is an opportunity for individuals from academia, industry, and the local community to share their experience in areas related to NASA strategic interests.  It is also a forum where MSGC Fellowship recipients can present the results of their research and where MSGC Educational Program award winners can share about the impact of their efforts.  The conference is free to all, but registration is required for planning purposes. Each person planning to attend the conference needs to register individually. Everyone is welcome to attend. If you have registered and your plans have changed leading up the conference, please let us know at mispacegrant@umich.edu.
Make sure to read and review the MSGC Meeting Code of Conduct.
Due to the number of presentations, we cannot accommodate requested presentation times. 

Out of respect for those presenting at the conference, attendees & participants are expected to attend the full remainder of the conference.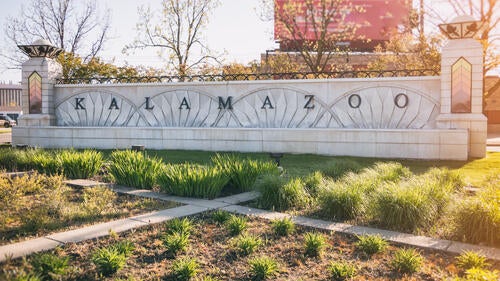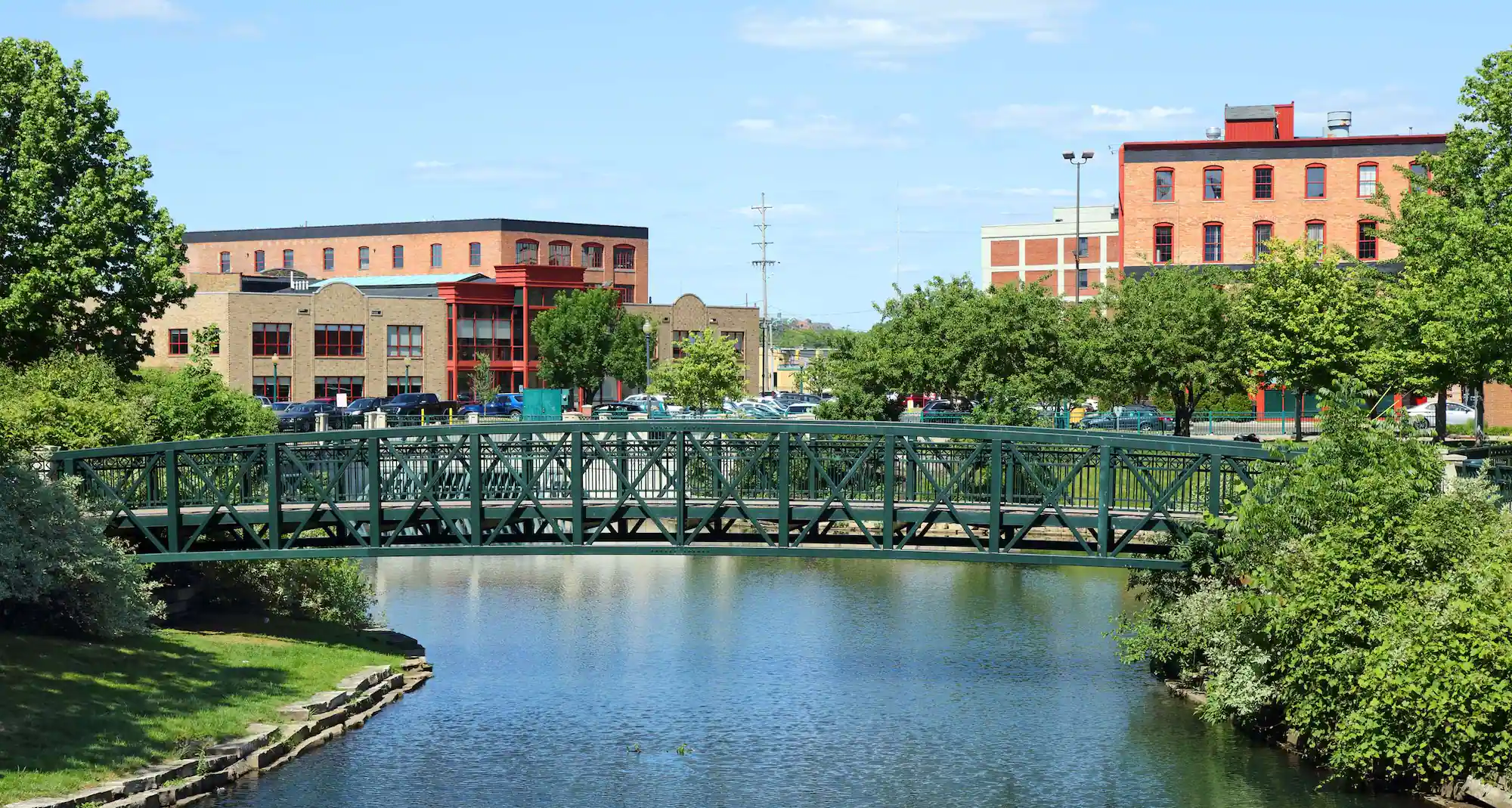 Location
Please use the following address below for your personal GPS and online mapping systems to: 2251 Business Court, Kalamazoo, MI 49008
Fetzer Center
Western Michigan University
2251 Business Court
Kalamazoo MI 49008-5239 USA
(269) 387-3232
Parking
Free parking is available for Fetzer Center guests. Complimentary parking is available directly adjacent to the Fetzer Center building in parking lot 72F. This specific parking lot on Western Michigan University campus is dedicated to Fetzer Center guests. Lot 72F has ample handicap-accessible parking spaces available as well.
Wifi at Fetzer Center
Network: WMU Guest Wifi
Password: No password needed
Network: EduRoam
Login with your school credentials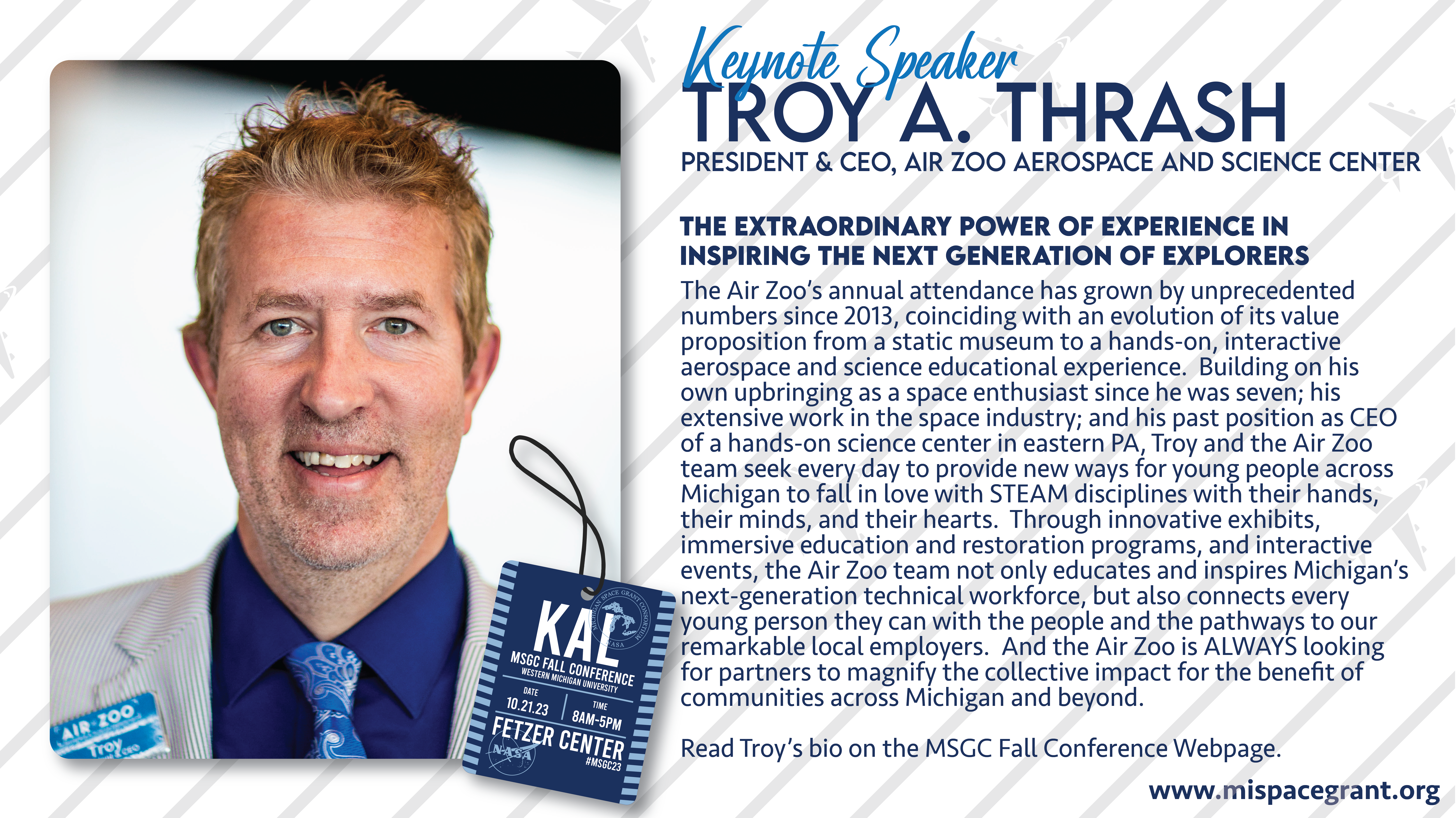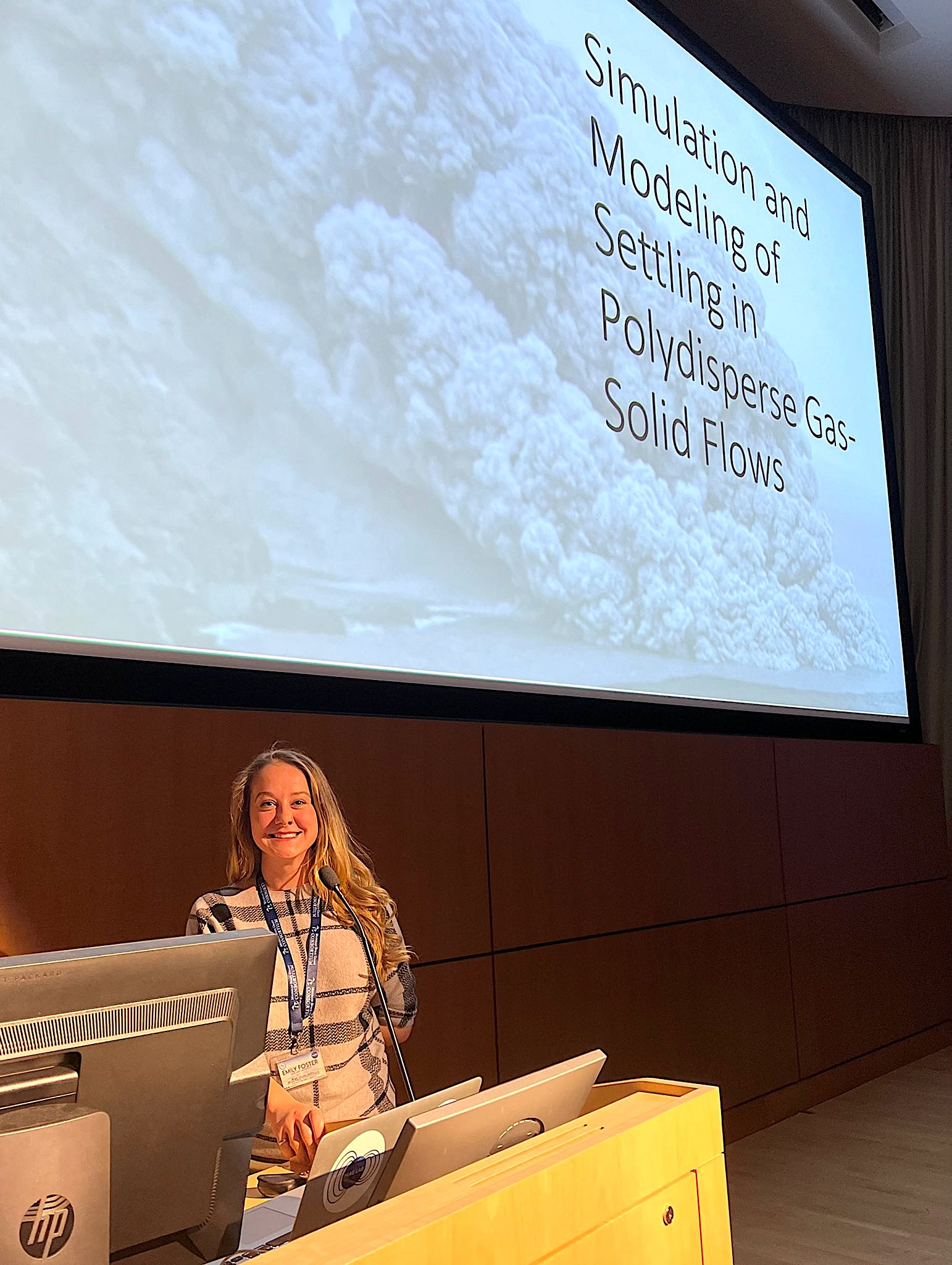 Want to Present?
Abstracts (not to exceed 150 words) will be solicited for oral and poster presentations that detail efforts in MSGC programs as well as non-MSGC-supported but related activities. Individuals planning to make a presentation at the conference should submit an abstract at the time of registration. We will be live-streaming the Keynote & Oral Presentations from the Conference. We cannot accommodate Virtual Presentations at the Conference. On the registration form, note preference for oral or poster presentation.  All information for the presentation – title, authors, institution, address, and abstract – are entered directly into the registration form. Oral presentations are not guaranteed due to limited space.
Ideally most presenters at the conference will be MSGC award recipients from the 2023-2024 academic year and those from 2022-2023 who have not yet had a chance to present their work.
If presenters request to give a talk, they will be informed by September 20, 2023 whether or not that will fit into the schedule for the day or whether their presentation will need to be a poster.
Oral Presentations
Talks are scheduled with 10 minutes for:

6-minute talk with 3-minute Q&A
including transition time

Send PowerPoint Presentation to mispacegrant@umich.edu by Wednesday October 18th.
Room in Agenda for about 18 Presentations.
Poster Presentations
Posters should be 32 x 40 inches
Orientation can be formatted in either portrait or landscape
All posters will be assigned to a specific poster board stand. The number will be listed in the Participation Packet.
Stands, backing materials and push pins will be provided
Presenters must attend the duration of the Poster Session in which they are scheduled
Presenters should have their posters up before 9:00am.
Posters must be removed by 4:15pm.
Posters not removed by 4:15pm may be subject to damage or loss.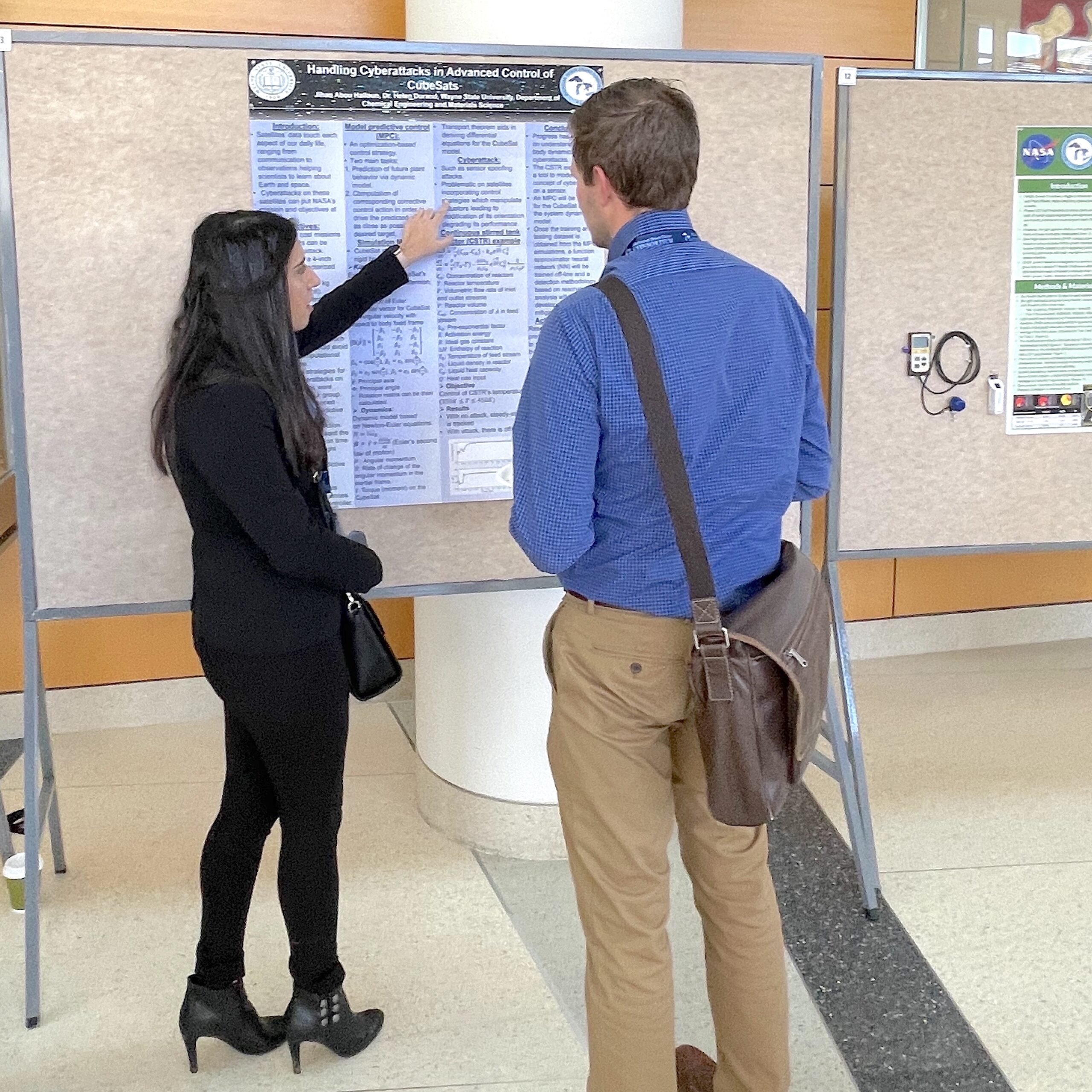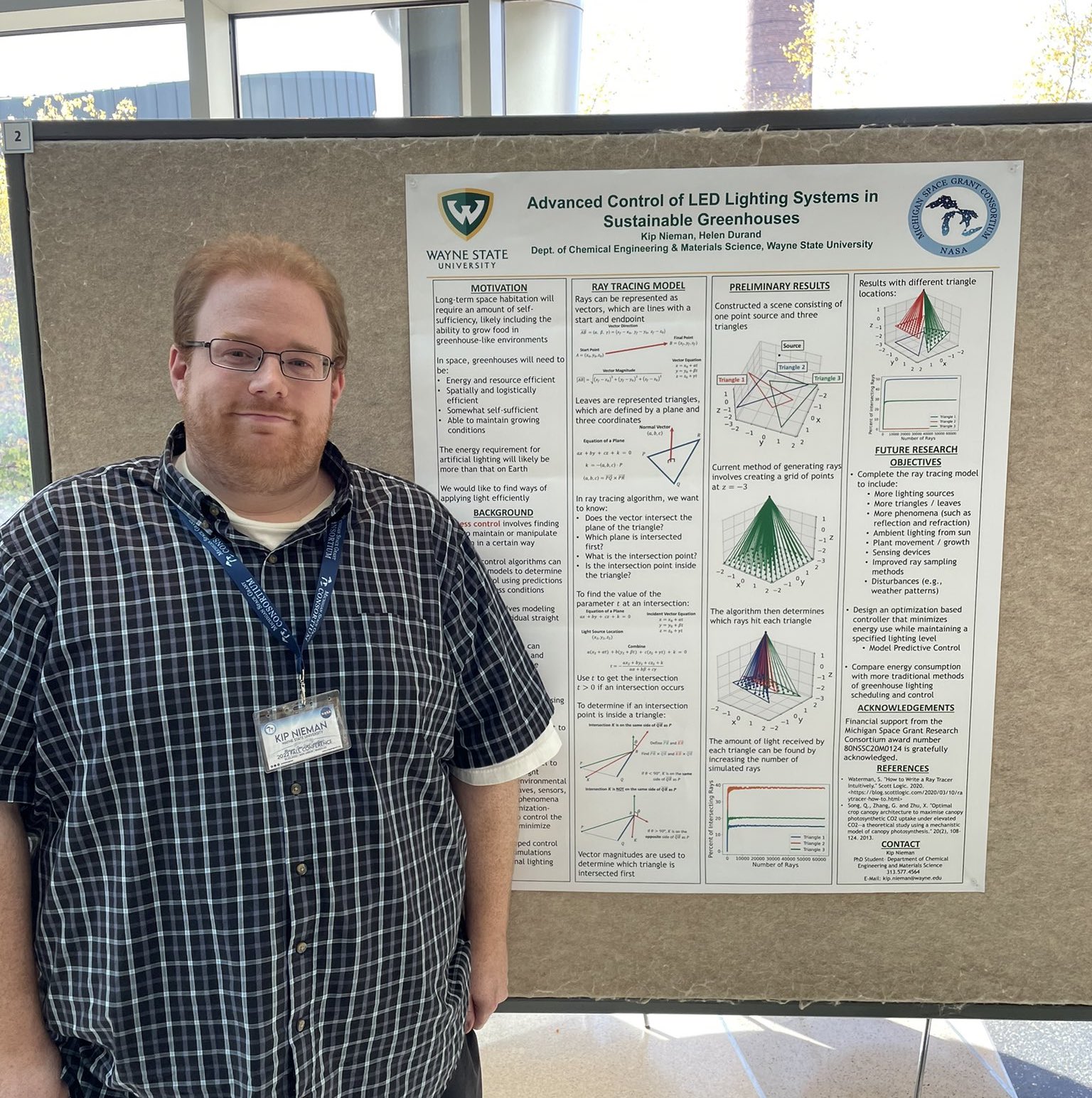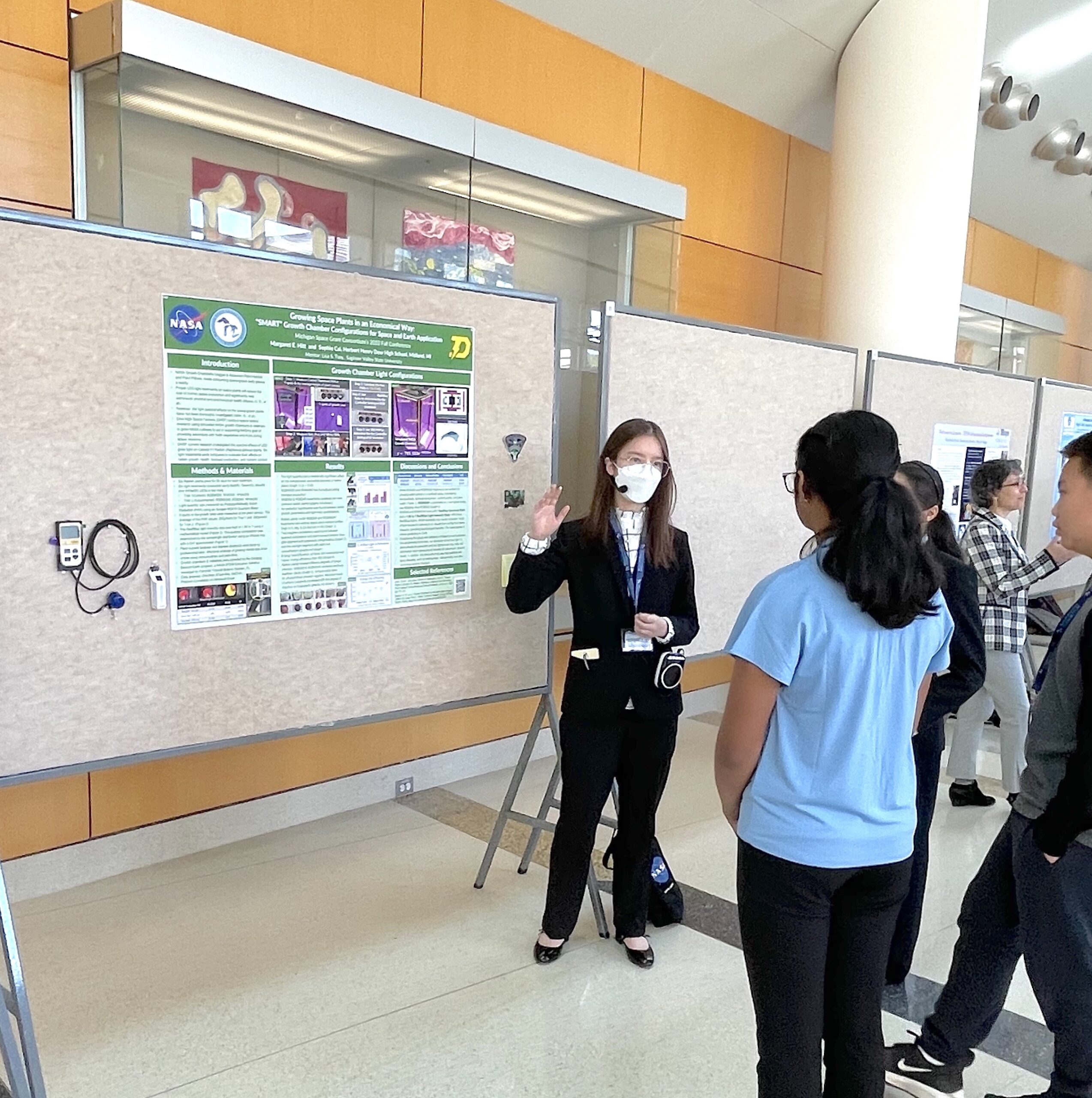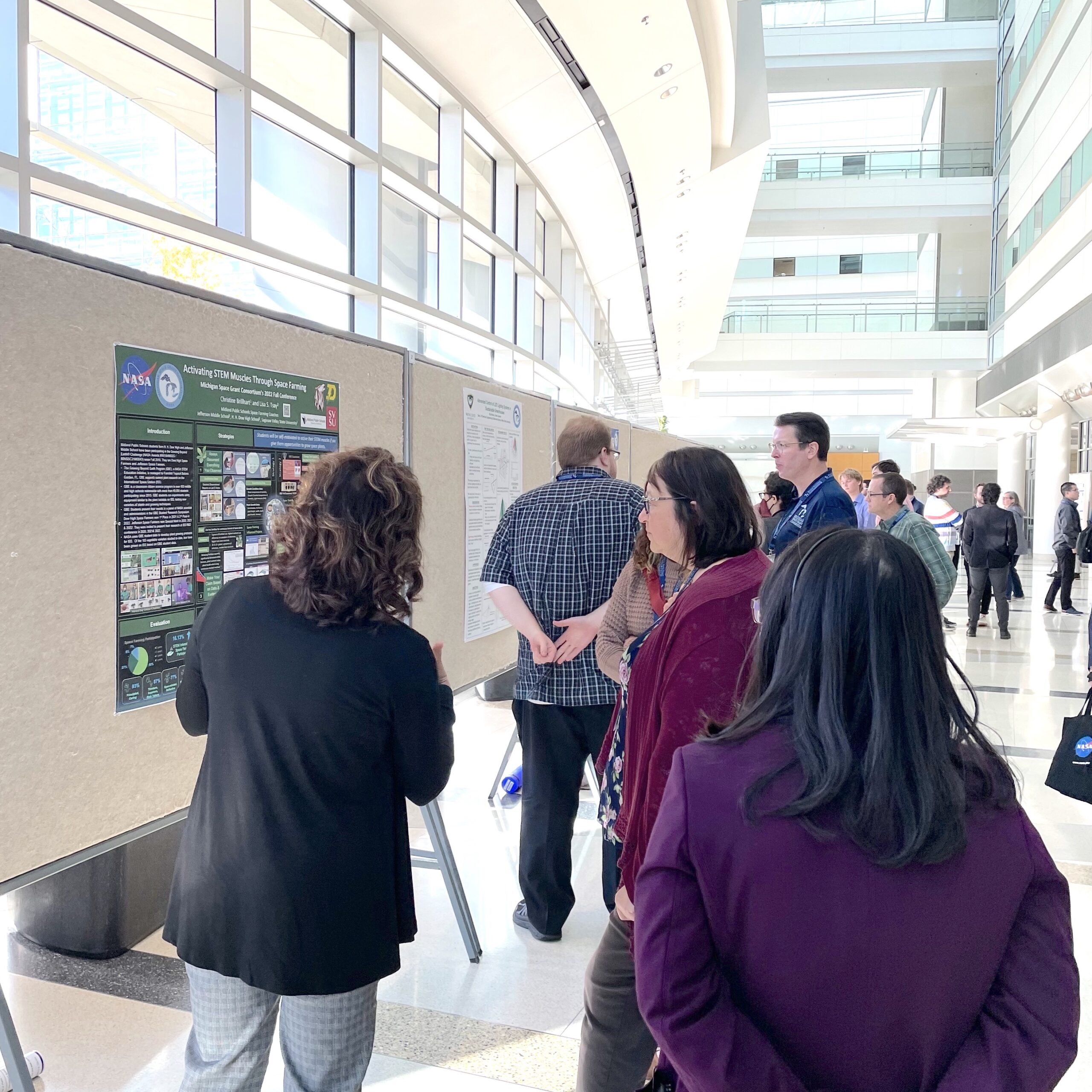 Student Assistance
If you need assistance with lodging or mileage reimbursement for the Fall Conference please contact the MSGC Team at mispacegrant@umich.edu by September 20, 2023.
Breakfast
Scrambled eggs with cheddar, Bistro style hash browns, thick cut bacon, fresh sliced fruit, coffee & assorted teas

Lunch
Classic Taco Bar: Seasoned ground beef, pulled chicken, taco cheese, shredded lettuce, diced tomato, onion, black beans, spanish rice, flour tortillas, corn chips, sour cream, salsa, guacamole & queso. 
Iced tea, water, soft beverages, coffee & assorted teas
MSGC will be providing the above mentioned Breakfast & Lunch for everyone. If you require more than this, please plan accordingly.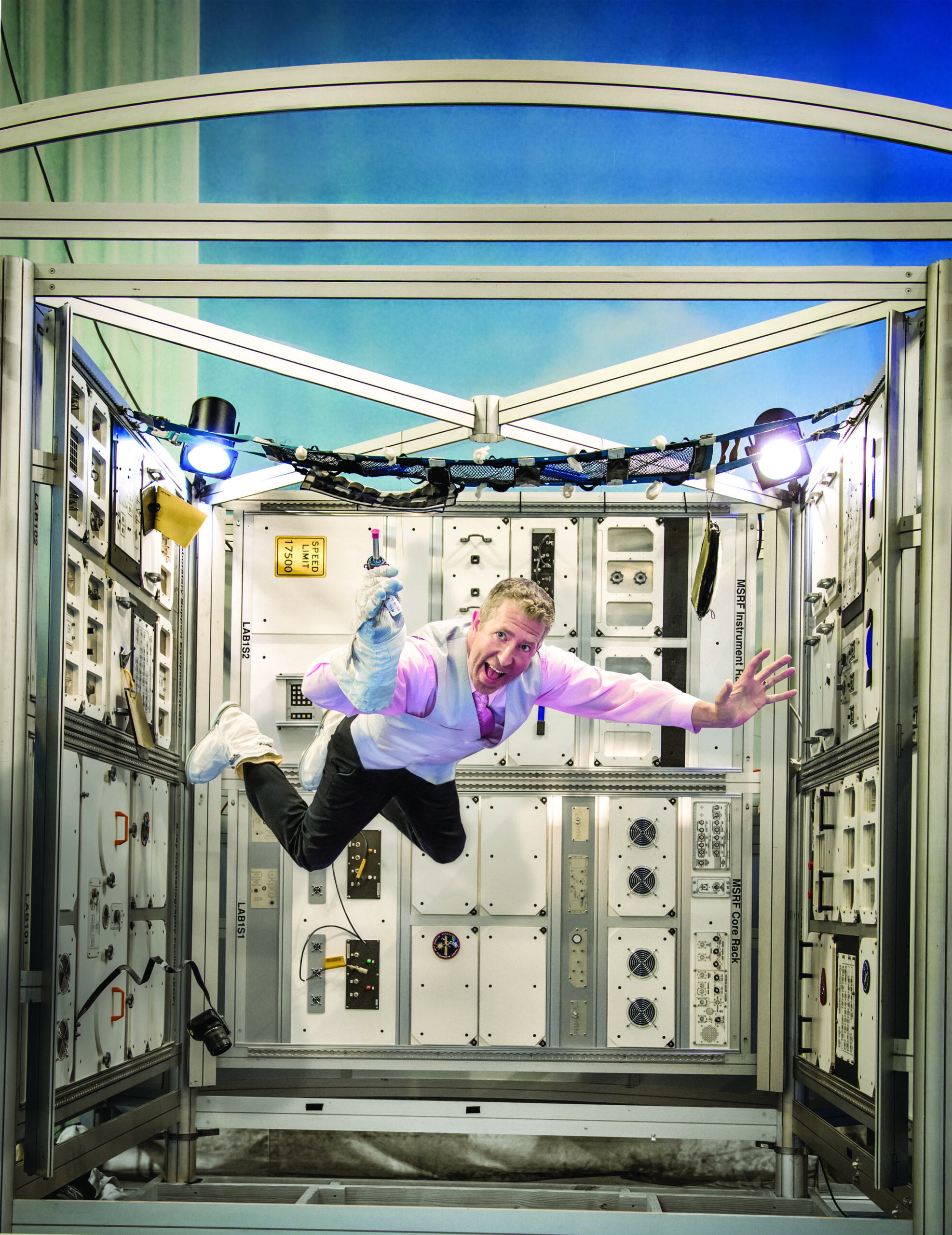 Keynote Speaker
Troy A. Thrash
President & CEO, Air Zoo Aerospace and Science Center
Troy Thrash became the President and Chief Executive Officer of the Air Zoo on January 28, 2013. In this position he runs all aspects of the day-to-day operations of the Air Zoo, an aerospace  and science experience for people of all ages that served over 204,000 participants in 2019.  He is responsible for leading the Air Zoo as it delivers exhibits and programs to inspire and educate youth and adults in aviation, space, and other science and technology disciplines while ensuring the organization operates in a fiscally-responsible fashion.  Under his leadership, the Air Zoo has grown in participation by an unprecedented 71% from 2013-2019, and is on pace in 2023 to reach its highest annual participation ever.
Prior to his appointment at the Air Zoo, he held the position of Executive Director and Chief Executive Officer of the Da Vinci Science Center.  In this position he led the Center's transformation into a sustainable organization critical to the future socioeconomic success of eastern PA.  The hands-on science center's participation grew over 60% over four years and its impacts on the region's students, educators, employers, parents, and others have continued to increase.  Under his leadership, the Da Vinci Science Center became a catalyst for building a skilled regional workforce in eastern Pennsylvania to help the region compete successfully in the global economy.  In 2014, the Office of the President of the United States named Allentown, PA as one of three regions around the country to share a grant to become models by which other regions around the country will mentor and build a future technical workforce.  The Da Vinci Science Center was the convener and leader of the region on that national project.
The seeds of Thrash's life-long dedication to science and engineering were sewn one evening in Northampton, PA when a seven-year-old Troy was "finally brave enough" to go outside with his golden retriever, Biscuit, to view the majestic universe above with his new telescope (which remains with him to his day). After graduating from Northampton Area High School as a member of the National Honor Society, Thrash earned a bachelor's degree in Astronomy and Astrophysics from Villanova University. Following his studies he worked with the Science Planning Team at the Space Telescope Science Institute, Baltimore, MD, where he scheduled scientific observations with NASA's Hubble Space Telescope for astronomers across the globe.
Thrash entered the aerospace industry as a Senior Aerospace Engineer for Analytical Graphics, Inc., Malvern, Pa., where he was the Lead Technical Marketer, Systems Engineer, and Programmer of the world's leading space analysis software. He joined Futron Corporation, a leading aerospace consulting firm in Bethesda, MD, as a Senior Program Manager, and later became Futron's Division Director of Space and Telecommunications. In those roles, Thrash managed several large-scale projects for clients including the Federal Aviation Administration, NASA, International Launch Services, the U.S. Strategic Command, SpaceX, and the National Strategic Space Office.
As Executive Director of the National Aerospace Development Center, Thrash built and managed partnerships with federal and state governments, industry groups, educators, workforce systems, and community developers to help regions across the country build and maintain vibrant technical workforces. 
Thrash also has contributed to several aerospace and educational for-profit and nonprofit organizations – including SkillsUSA Georgia, for which he helped develop a foundation that raises support for high school skills competitions throughout the state; Alphaport, Inc., for which he developed a process for high-tech industries to transfer knowledge from retirees to new employees; and the Transportation Education Foundation of Georgia, an organization he helped create in 2006 and for which he built partnerships and led statewide educational projects.
Thrash also has been volunteering for ten years as an emcee for the FIRST Robotics regional and international championships. He has given time to the Galaxy Explorers program and served as a Civil Air Patrol captain on its Advanced Technologies Team. Thrash has worked to advance other industry groups including the federal Interagency Task Force on Aerospace Workforce Revitalization, the Center for the Future of Museums, the Aerospace States Association, the Institute for Learning Innovation, and the Association of Science Museum Directors.  In Pennsylvania, Thrash was a member of the Pennsylvania Youth Theatre Board of Directors, and was also a member of the Lehigh Valley Workforce Investment Board's Youth Council.  Locally, he has been a member of Southwest Michigan First's Education Committee, a Board member of the Kalamazoo Rotary, and is currently the Chairman of the Board of Discover Kalamazoo, the county's convention and visitors bureau.  He's also enjoyed fabulous volunteer roles over the last several years that include youth soccer coach, Sunday School teacher, set builder for high school musicals, and theatre manager.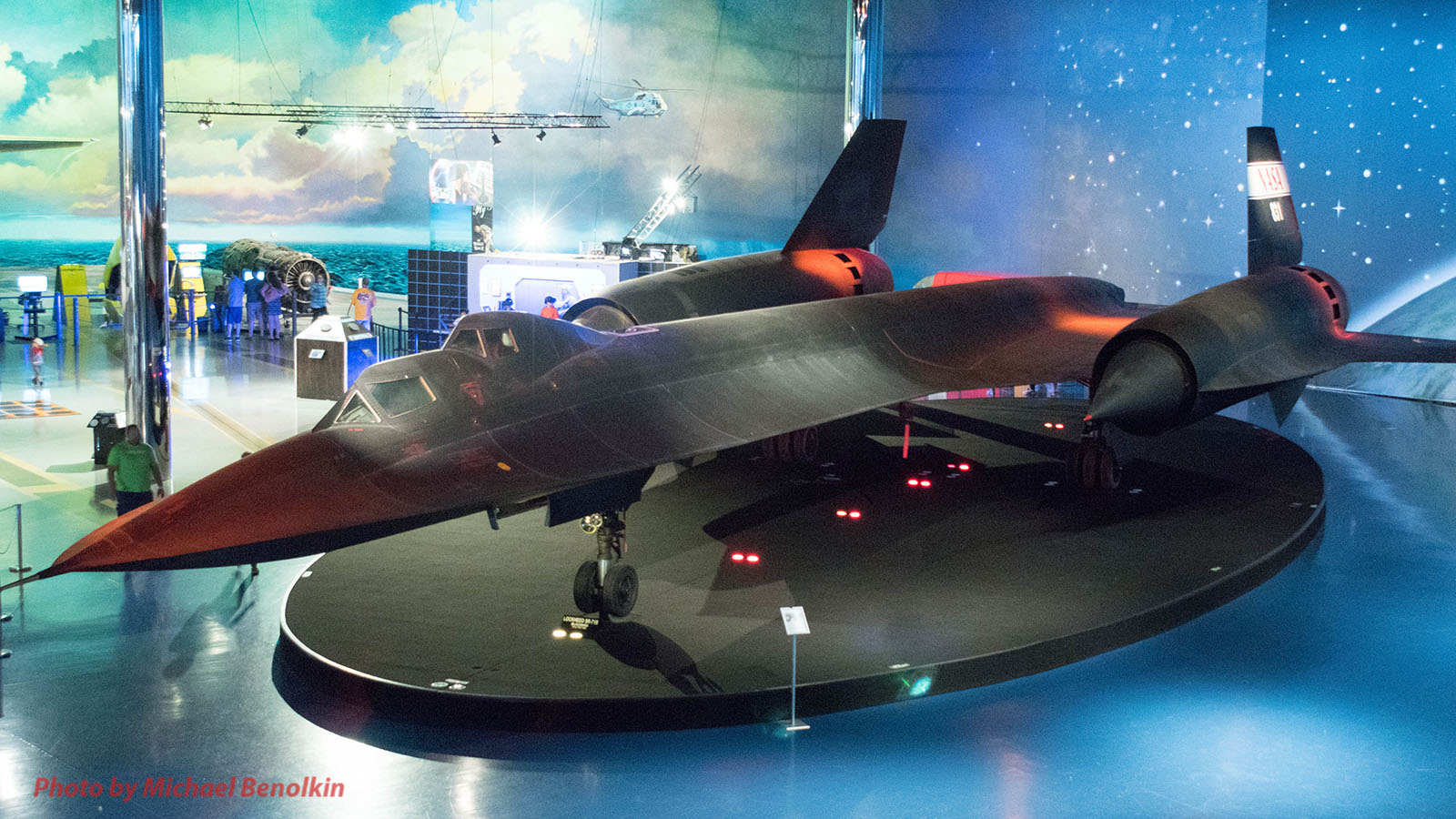 The AirZoo will be open during the weekend of the conference, make sure to stop by and check it out:
Friday, October 20th: 9:00 AM – 5:00 PM
Saturday, October 21st: 9:00 AM – 5:00 PM
Sunday, October 22nd: 12:00 PM – 5:00 PM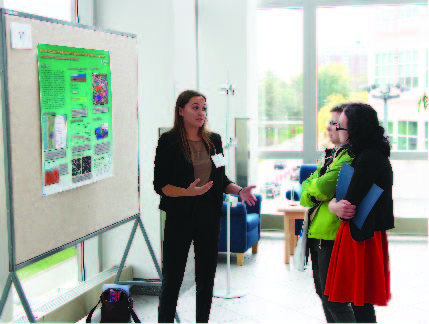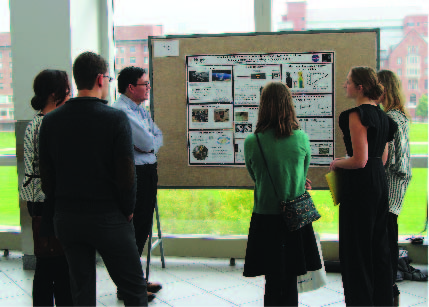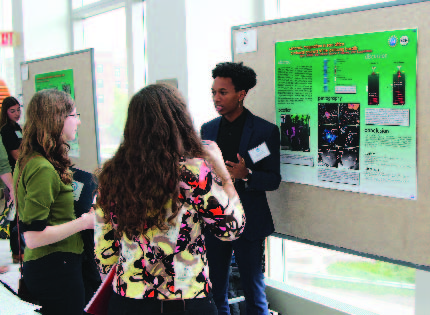 Deadline Schedule
Friday, August 25, 2023 – Registration Opens
Friday, September 15, 2023 – Registration Closes
Wednesday, September 20, 2023 – Oral Presenters Notified
Wednesday, October 18, 2023 – PowerPoint Presentations Due (for Oral Presenters)
Saturday, October 21, 2023 – 2023 MSGC Fall Conference