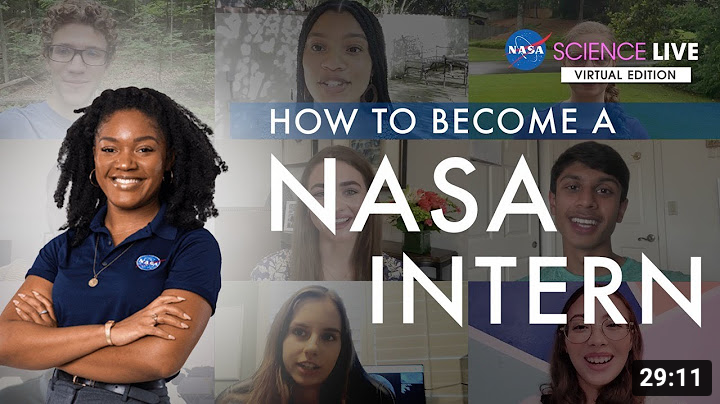 NASA Internships are educational hands-on opportunities that provide unique NASA-related research and operational experiences for high school, undergraduate, and graduate students as well as educators. These internships integrate participants with career professionals emphasizing mentor-directed, degree-related, real-time world task completion. During the internship participants engage in scientific or engineering research, development, and operations activities. In addition, there are non-technical internship opportunities to engage in professional activities which support NASA business and administrative processes. Through these internships, participants leverage NASA's unique mission activities and mentorship to enhance and increase their professional capabilities and clarify their long-term career goals.
NASA Internships can be full or part-time, conducted at a NASA facility, contractor facility, or anywhere activities are ongoing to advance NASA's missions. Mentors can be civil servants, contractors, or faculty conducting activities directly related to NASA's unique assets and ongoing mission activities.
NASA internships occur within the following 4 sessions per year generally corresponding to the academic calendar: spring, summer, fall, and year-long (often following the academic year August-May).
MSGC strongly encourages you to apply early.  Some NASA internships are funded within the centers themselves; others require outside funding through Space Grant Consortia. Students who are funded at NASA Centers through MSGC will need to provide a report within 30 days after the end of their internship and will be expected to make a presentation about their experience – either a poster or a talk – at the MSGC Fall Conference following their internship.  Reporting requirements are linked below.
In comparison to other internship programs across NASA where your experience is temporary in nature and designed for you to get a feel for work and culture, the Pathways Intern Program is the only internship program at NASA that offers a direct pipeline to full-time employment at NASA upon graduation.  
If you have a passion for our mission and feel the calling to change the history of humanity, the Pathways Internship Program is a great way for you to launch your career with NASA!