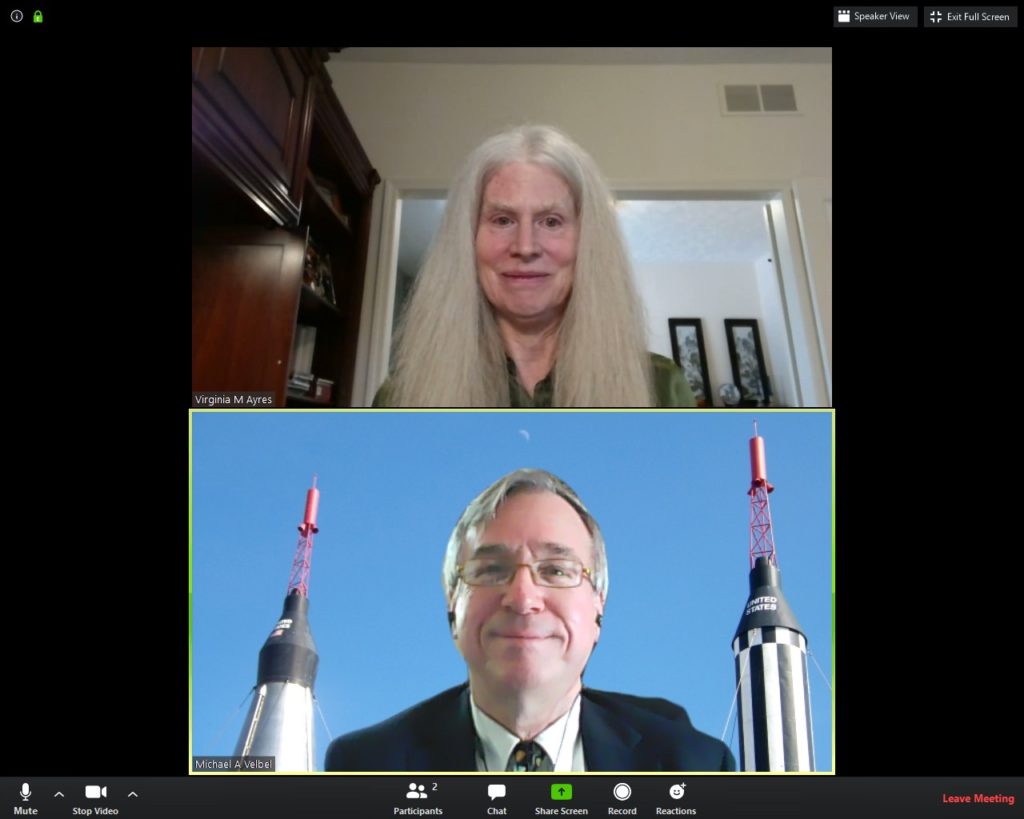 This article was originally posted on the Michigan State University College of Engineering website here.
---
In May 2020, the role of Michigan State University Affiliate Campus Representative for the NASA Michigan Space Grant Consortium changed hands from Professor Michael Velbel in the Department of Earth and Environmental Science to Professor Virginia Ayres in the Department of Electrical and Computer Engineering.
The ex-officio and current Affiliate Campus Representatives both reflect on what the Michigan Space Grant Consortium opportunity means for Michigan State University.
The Michigan Space Grant Consortium (MSGC, https://www.mispacegrant.org) is Michigan's vehicle for routing NASA Space Grant program funds to undergraduates, graduate students, faculty, and K-12 and informal educators in support of NASA's strategic goals. MSU is one of eleven (11) MSGC affiliated campuses. In his role as MSU's Campus Representative to the Michigan Space Grant Consortium and a member of its Executive Board, Professor Velbel worked with undergraduate and graduate student organizations and their members, faculty, and education-outreach professionals in numerous STEM-related MSU departments to match MSU applicants to MSGC opportunities. The amount of interest in the most recent application cycle was a record high since he became MSU's Campus Representative nearly a decade ago.
"I am most pleased that Professor Ayres will be carrying MSGC forward at MSU, and I look forward to new successes in the partnership between NASA – MSGC and the MSU STEM community," said Velbel.
"I was honored to be asked to serve as the Michigan State University Affiliate for the NASA Michigan Space Grant Consortium. I believe that NASA is important and that space exploration is humanity's future," said Ayres.
MSGS is a local node on the NASA National Space Grant College and Fellowship Program network. This is a national network of colleges and universities working to expand opportunities for all Americans to understand and participate in NASA's aeronautics and space projects. The Michigan Space Grant Consortium with its objective "to create, develop, and promote programs that reflect NASA strategic interests and support cooperation between academia, industry, state and local government in science and technology in Michigan", gives MSU a powerful platform from which to forge close and supportive connections with our Affiliate University partners and with present and emerging space industries in the State of Michigan. "I'm looking forward to the opportunity to continue Professor Velbel's superb record of working with MSU program applicants from all disciplines to help us build a large and distinguished group at MSU that makes a state-wide and national impact," said Ayres.
There's room and a need for everyone's contribution to the myriad of space opportunities that are now underway.