SENSOR Pilot Project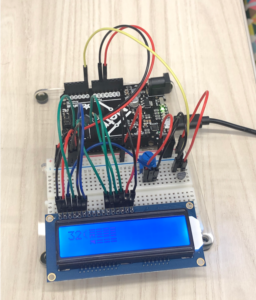 STEM Education Network for SensOr Research (SENSOR) is an innovative and new program at the University of Michigan that engages science and engineering undergraduates in a variety of research, educational, mentoring, and career exploration experiences focused on sensors and algorithm development. The SENSOR program includes (1) a summer engineering laboratory project for underrepresented Engineering students, (2) a 10-week summer research experience program working with sensors in a variety of contexts including autonomous vehicles, robotics and space engineering and exploration, and (3) professional development opportunities including those around Navy-related STEM careers. In addition, SENSOR will develop a larger cohesive STEM education and training program engaging 11 universities as part of the NASA Michigan Space Grant Consortium to connect the broader regional sensor community.
Naval Relevance:
Connecting M-STEM (UM program to support URM in STEM) to Navy Opportunities, NROTC, broader DOD and IC
Developing a Navy-NASA partnership to facilitate communication among the broader Great Lakes STEM Education Community in partnership with NASA's Michigan Space Grant Consortium
Major Accomplishments:
87 under-represented engineering students supported in laboratory summer program and summer research experiences.
Developing partnerships with NROTC and Navy Veterans on the Faculty and Staff at UM to highlight Navy Career paths.
Developing new Communication Channels to advertise Navy-NASA STEM Opportunities to students at UM and 10 other Michigan Universities.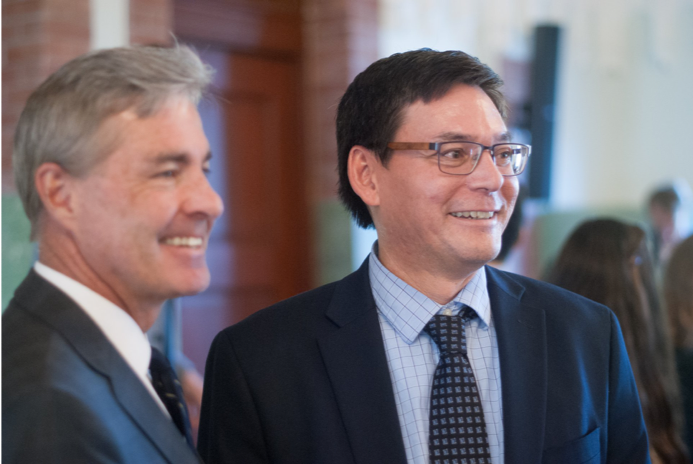 As an executive branch agency within the Department of Defense, the Office of Naval Research (ONR) supports the President's budget. ONR provides technical advice to the Chief of Naval Operations and the Secretary of the Navy.
ONR reports to the Secretary of the Navy through the Assistant Secretary of the Navy for Research, Development and Acquisition. Led by the Chief of Naval Research, its senior leadership oversees a portfolio of investments ranging from immediate, quick-turnaround technologies to long term basic research.
Image on left: Professor Mark Moldwin (PI) with Rear-Admiral (ret)/Ambassador/Secretary of Navy Kenneth John Braithwaite II in Oslo Norway
Navy Undergraduate Research Opportunities
UM STEM students should contact mispacegrant@umich.edu for Navy-supported summer research opportunities and see the following two programs for research opportunities at Navy facilities, labs and Surface Warfare Centers