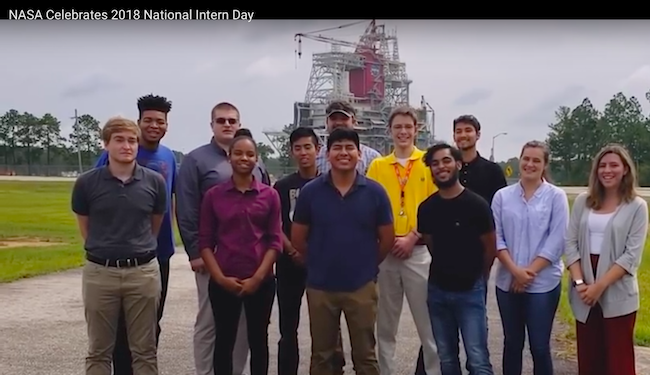 NASA Internships are educational hands-on opportunities that provide unique NASA-related research and operational experiences for high school, undergraduate, and graduate students as well as educators. These internships integrate participants with career professionals emphasizing mentor-directed, degree-related, real-time world task completion. During the internship participants engage in scientific or engineering research, development, and operations activities. In addition, there are non-technical internship opportunities to engage in professional activities which support NASA business and administrative processes. Through these internships, participants leverage NASA's unique mission activities and mentorship to enhance and increase their professional capabilities and clarify their long-term career goals.
NASA Internships can be full or part-time, conducted at a NASA facility, contractor facility, or anywhere activities are ongoing to advance NASA's missions. Mentors can be civil servants, contractors, or faculty conducting activities directly related to NASA's unique assets and ongoing mission activities.
NASA internships occur within the following 4 sessions per year generally corresponding to the academic calendar: spring, summer, fall, and year-long (often following the academic year August-May).
MSGC strongly encourages you to apply early, and if you plan on applying, we ask that you please let us know by emailing MSGC Program Manager Brenda Vyletel at: bvyletel@umich.edu.